For those have missed out on BioLite's previous offering, the BaseCamp is surely a worthy contraption for cooking and grilling in your off-grid outdoor camp. And, now the designers have followed it up with the different 'sort of' beast known as the KettleCharge. The bantam machine is similar to our earlier covered Power Pot – with its ability to serve up potable water and portable power, both of which can be accessed with the use of heat.
In other words, the KettleCharge is based on the workings of a built-in thermoelectric generator. So, when you pour some water in the pot (the requirement being 750 ml in this case) and then incorporate some heat, the difference in temperature between the water and the heat source will contribute to the generation of clean energy. As for the sake of practicality, you can use a variety of heat sources, like a portable stove, a kitchen gas range or even a hot plate.
The produced quotient of energy in turn can be used to juice up your mobile devices via a USB cord. According to the designers, this resultant generated power touches the 10 W mark, which is more than sufficient to take care of even your larger tablet's electricity needs.
Now, for those who are not comfortable with all this talk of heated water and emerging cords, the KettleCharge boasts of a specially flexible USB extender with its robust, heat-resistant advantages. Furthermore, the compact machine also has the capacity to alert the user if the heated bottom plate (caused by the boiling water) goes to dangerously high temperature levels. This alerting ambit is achieved through both visual and audio attributes – via lights on the pot's handle, and a beeping sound in case of emergency overload.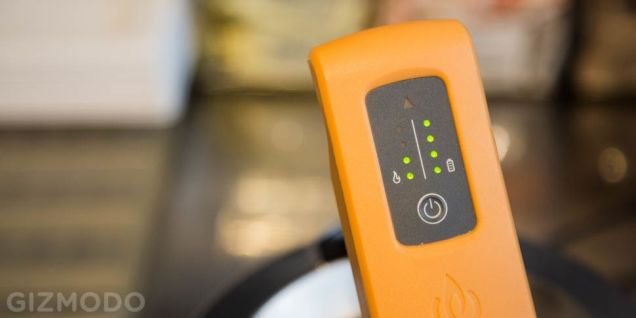 Pre-order – The Biolite will be available from October of this year, with a retail price of $150.
Via: Gizmodo