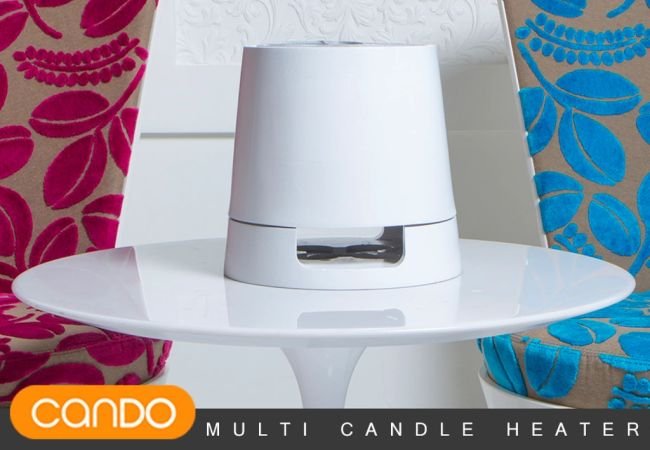 Currently multi utility appliances are a rage and the reasons for that are not hard to comprehend. The dexterity of appliances allows for better flexibility in usage and gives worth for your money. How about a room heater, which is powered by 4 tea candles and can double up as a perfume dispenser? Cando has come up with exactly same.
Thoughtfully designed, the multi candle-powered heater is finding takers in plenty. The heater incorporates a sophisticated yet clean design that makes it ideal for home decoration and a welcome addition to any environ. The warms, light and aroma emitted by the heater allows you to create a romantic atmosphere anytime, anywhere.
Apart from warming up spaces, it finds application for heating and reheating food or liquids. In terms of functionality, the most striking feature of the heater is that it is fueled by 4 tea candles. This implies that you can breathe easy if you run out of firewood, gas or electricity. With operational cost less than 10 cents a day, the heater would be light on your pocket as well.
In addition to the basic white color, Cando makes it available in a bevy of print options, which requires great attention and time. It uses a variety of handmade coloring techniques to create impressive color patterns. Apart from this, Cando can personalize the product according to the aspirations of the clients.
This multi candle-powered heater is ideal for mothers and babies, students, any type of workers.  The product is also ideal for adventure seekers on their camping endeavors where one does not have access to any energy source. If you are looking for a suitable gift for a friend, your search may end with this product. To your benefit, Cando is offering speedy and low cost shipping on this product.
Source: Kickstarter