The bookshelf, they say, is one of the most basic pieces of furniture in any room, and for many one of the most important too. So if you too are considering buying a bookshelf, then why not go for a smart one that adapt to your myriad needs and spaces. WEWOOD – Portuguese Joinery is offering a bookshelf that does the same; at least they claim so.
A versatile bookshelf, X2 is designed by Laurindo Marta, and is ideal for homes and offices. The most prominent feature of the furniture item remains its high-level of customization. Once it is made from two blocks of the same size, the smart shelf facilitates a free and convenient composition; an attribute that makes it ideal for the modern day space cramped apartments where most of us live.
The smart shelf embraces a square shape. 48 wooden slats compose each block of the smart shelf. The slats work through the brass screws to facilitate the movement of the blocks, providing it with the much-needed stability. Designed to adapt to the different needs and spaces, the smart bookshelf enables you to increasing or decrease the width and height according to your convenience and requirements. This implies that you can create new modules and compartments to accommodate books and other novelty items.
Additionally, the smart shelf also proves its worth as a partition to separate a space. If you wish to separate the living room of the dining space, the smart shelf allows you to do it with consummate ease and without much effort. it also enables you to create infinite combinations without visual repetitions, which makes it an ideal addition to any environs. Being foldable, you can carry the shelf to any location you desire. It is made from superior oak wood, thus the product can be relied upon for form and functionality. It is available in a variety of sizes and colors.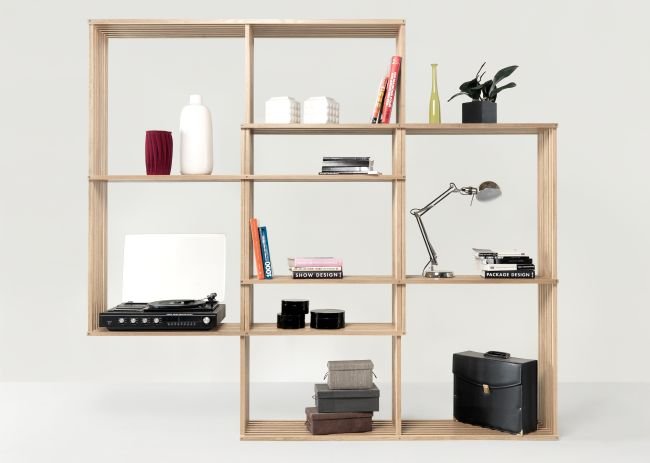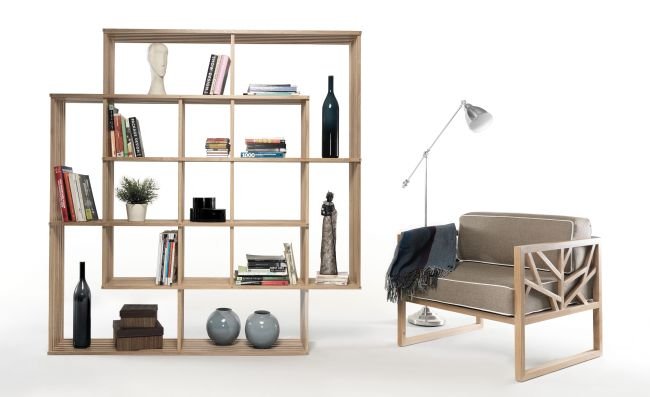 Source: Wewood