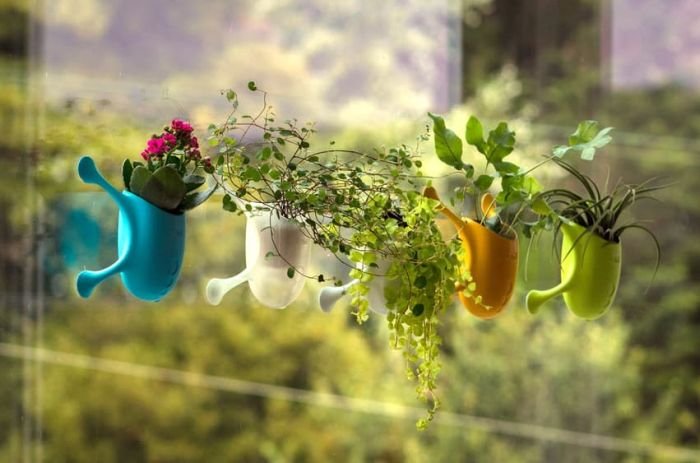 With increasing number of small-space apartments in cities, it's becoming difficult to maintain enough indoor garden space. For those who love greenery in their home, designer Hooman Koliji has come up with a portable Livi planter to help homeowners grow a vertical/horizontal garden on any wall or window.
Livi is adorable looking versatile planter with four micro-suction palms that help it to stick firmly on various surfaces without the need of screws, nails or glue. It is basically a miniature flower pot in which you can plant desired flowers or shrubs and affix it onto window panes, adding ample greenery to your small dwelling.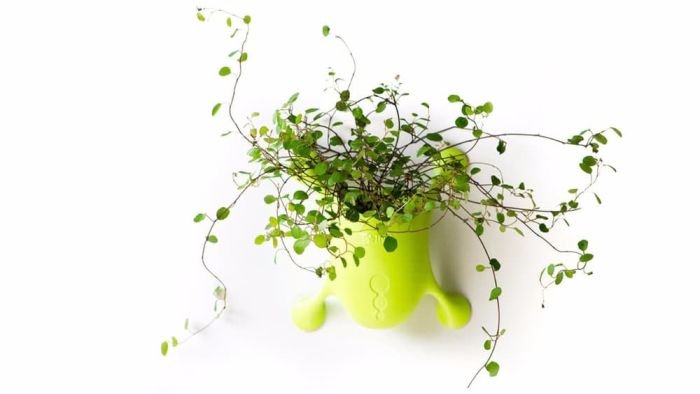 Available in various colors, Livi planer has been made using a Makerbot Replicator 2 3D printer. Koliji has used recycled material to create this colorful pot that resemble an insect-like body and legs. All thanks to its innovative nanotechnology, the tiny planter sticks upright onto any flat surface with its micro-suction pads that create a vacuum for suction when pressed against solid surfaces.
You can use more than one planter to form a lively vertical or horizontal garden on any flat surface. Preferably, windows are well-suited for affixing Livi planters, as against window panes plants will be able to get enough sunlight for photosynthesis.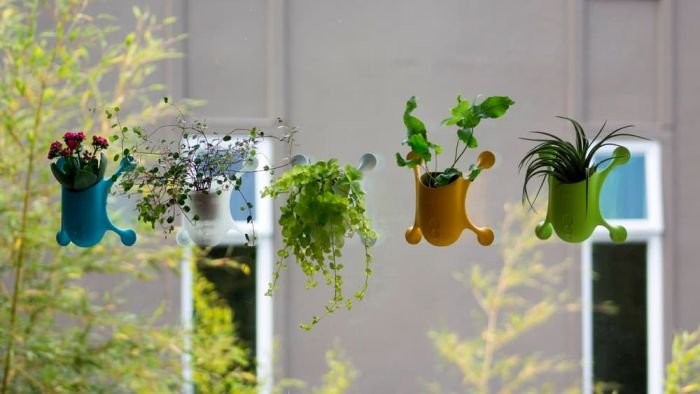 Currently, the project is seeking funds on Kickstarter to achieve initial goal of about $23,500. A pledge of $12 will help you secure one planter, while helping the prototype to hit its goal. If it reaches production phase, then you can expect the planter by September 2016.
Via: Kickstarter