We here at Home Harmonizing had the fortune of coming across various types of novel pillow creations, be it a pillow for safekeeping your personal items, or a pillow that plays music. This time around, the essence of quirkiness has given way to some practicality, with the Coqoon Tablet Pillow. Making its debut in this year's Salone del Mobile, the pillow boasts of a strategically located space that can easily hold on to your 10-inch tablet with a perfect viewing angle.
Crafted from 1005 woolen kvadrat fabric which is snugly stuffed with feather, there is no question about the comfort factor of the Coqoon Tablet Pillow. But as we mentioned before, the scope is not only about comfort; it also entails personalized entertainment that is accessible via the design.
To that end, the Coqoon is created with strips on two ends that can effectively secure your mobile device. There are also hidden access points that allows you to connect headphones or charging cable to the device without taking it out from the pillow. This makes it easier for you to flexibly adjust your viewing angle – while having your multimedia experience comfortably on a chair or even when you are lying down with your face directed towards the pillow.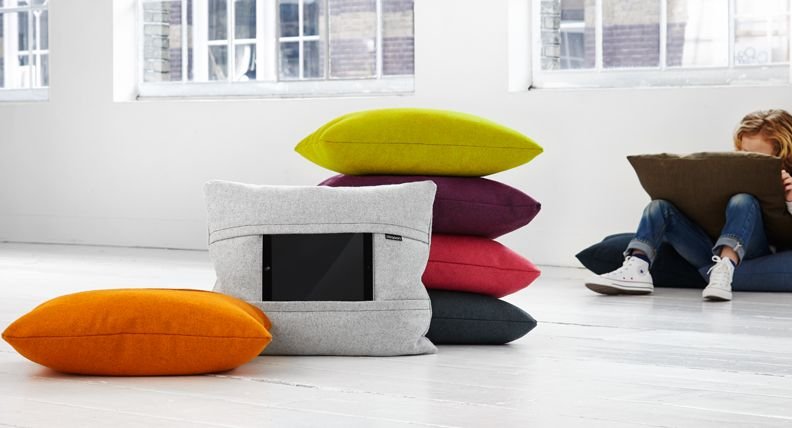 Lastly, in commercial terms, the Coqoon Tablet Pillow is available in six different colors. All of them come with a retail price of €99 (around $138), and can be purchased from the product page.
Via: StupidDope