We have harped about special coffee mugs for grammar aficionados. However this time around, things take a 'scientific' route with the appropriately themed wooden cutting boards. The charmingly designed themes cover many interesting science-oriented fields, ranging from chemistry, astronomy to pure mathematics.
As we can make out from the images, the chemistry themed board utilizes a wonderful pun to demonstrate the periodic table (yes, Walter White would have been proud of that!). On the other hand, the mathematics themes cover the 'eternal' Pi and the Golden Spiral.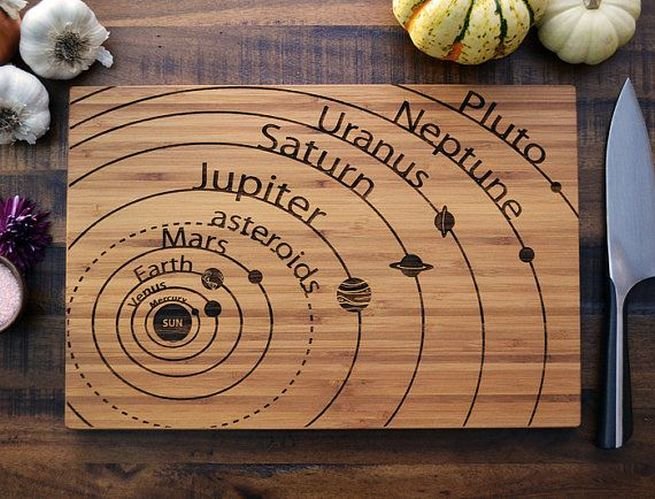 All of these delectably geeky specimens are built from scratch, and are available on Etsy from the poetically named Elysium Woodworks. So, do give a gander to take your pick of the nifty scientific 'art' specimens.
Price – $35.