Contemporary vacuum cleaners come in different shapes and sizes, with their variant weights and features. However, one thing remains common – their improved level of usability. Considering this crucial factor, we have decided to compile a list of 12 most advanced yet user-friendly vacuum cleaners currently available in the market. The entries were chosen by virtue of their higher user reviews, critical reviews and of course progressive features.
So, without further ado, let us present to you twelve remarkable vacuum cleaners thriving on the commercial side of affairs. We have divided the entries according to the vacuum cleaner type.
1. Canister Vacuum Cleaners –
Canister Vacuum Cleaners are generally much quieter and bring more variety to your cleaning process with their assortment of different tools. This makes them perfect contrivances for reaching those 'hard to access' spaces.
a) Dyson DC23 –
With a tagline of 'all-around performance, the incredibly powerful Dyson DC23 is as good as it gets in the realm of robust canister vacs. The bag-less design flaunts its special Turbinehead brush bar for improved cleaning of carpet-type surfaces. The convenience factor is also enhanced with the incorporation of swivel cuff handle for greater flexibility.
Buy – $299.99
b) Miele S2121 Capri –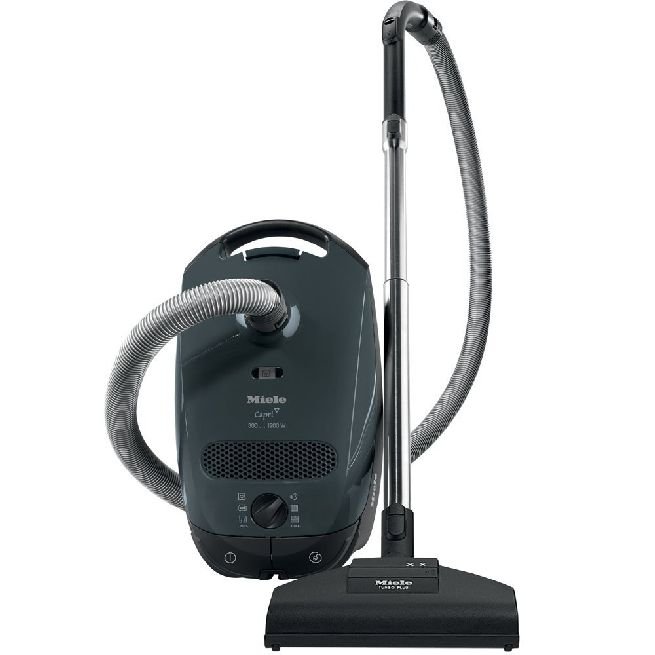 Versatility exemplified – the Miele S2121 Capri is remarkably lightweight, and is crafted for dealing with both undulating carpets and smooth surfaces. In that regard, the vac's Turbo Comfort brush is ideal for medium piles, while a dedicated Parquet floor tool caters to plain surfaces. Additionally, the set also comprises of crevice tool, upholstery tool and dusting brush.
Buy – $399.99
c) Bissell Zing Bagged Canister Vac –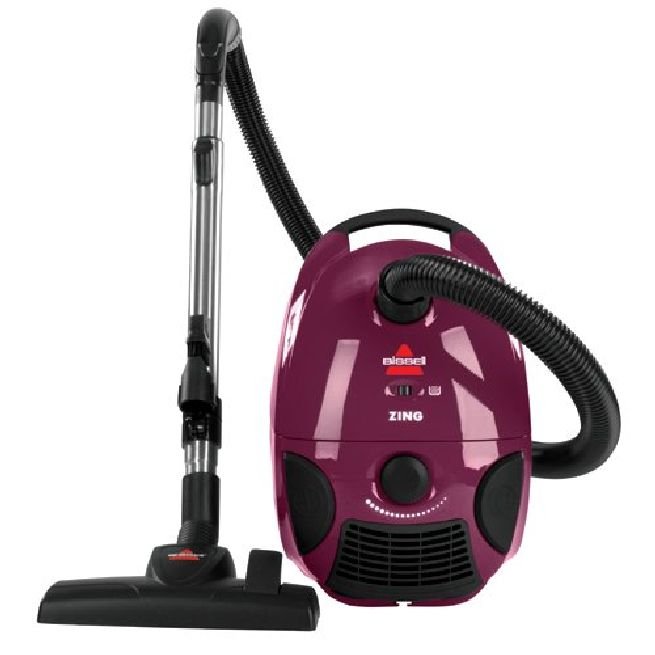 Tailored for bare floors, rugs and other floor coverings, the Bissell Zing Bagged vac is also exhibits an effective form factor for using on the go. However, the greatest advantage of the specimen is arguably its low price at just around $40. Users also get the benefits of other features, like a telescopic wand (i.e., extendable), variable suction modes and a cord that automatically rewinds.
Buy – $40.12
2. Upright Vacuum Cleaners –
While Canister type vacs entice us with their variety of tools, the Upright Vacuum Cleaners streamline the cleaning process. Generally, they are also more compact, thus making them much easier to store.
a) Shark Rotator Lift-Away –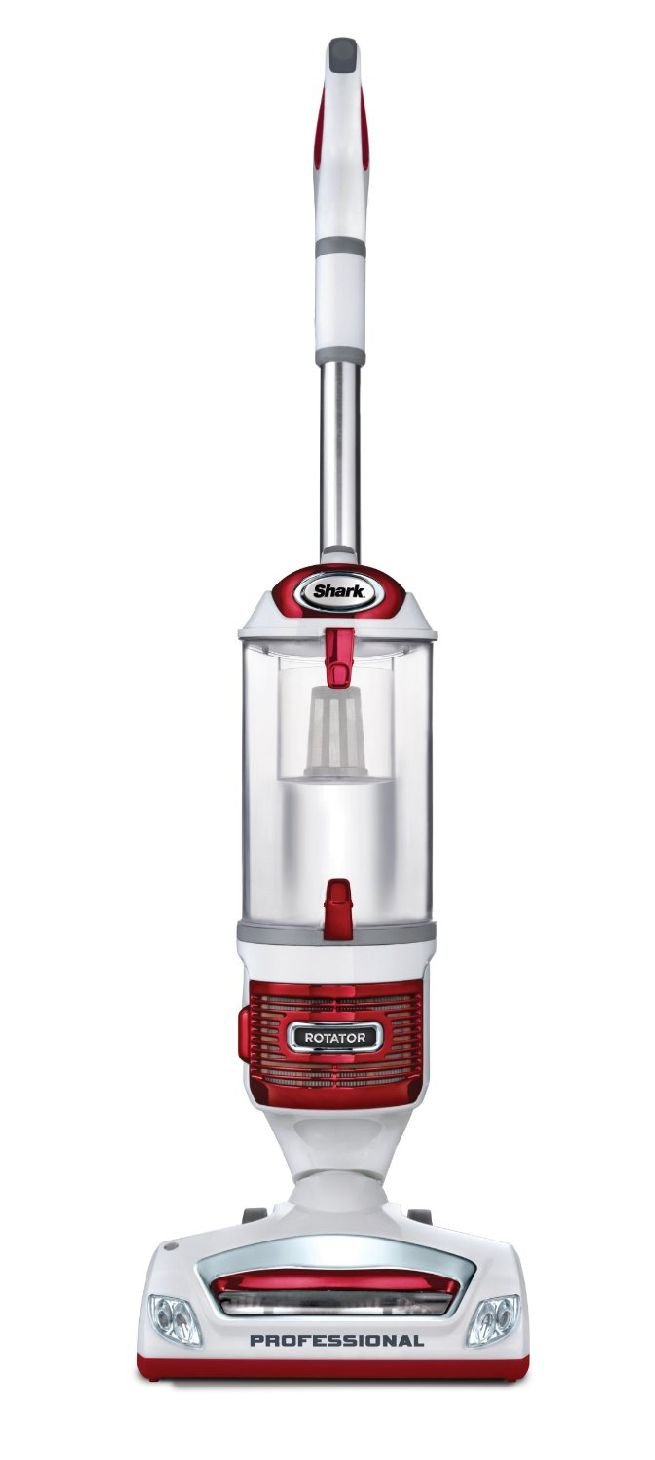 If you are all up for vac that is hardy in its construction, and doesn't cost you arms and legs, the Shark Rotator Lift-Away might just be your type. The best attribute of the machine is not actually a single feature, but rather its collective efficiency in terms of design, performance and of course usability. And, if we are talking about highfalutin features, the Shark Rotator does brag of its special Anti-Allergen sealing technology.
Buy – $229.99
b) Oreck Insight –
Oreck brings out the lightweight advantages of a vac, complemented by its upright self sealing bag, pile-lifting roller brush and advanced HEPA filtration. The entire contrivance is in fact tailored for easy, no-pressure handling, thus making its an apt cleaning gizmo for people with a back problem.
Buy – $244
c) Bissell CleanView 9595 –
Bissell once again impresses us with its user-positive brand of affordability. Over the reviews, the CleanView has also made its mark with its cyclonic suction system, dual-edge cleaning and a versatile height adjusting mechanism (with 5 varieties of height). However, do not depend too much on its slightly bulky weight.
Buy – $79.99
3. Cordless Vacuum Cleaners –
If being flexible is your preference, then the lightweight Cordless Vacuum Cleaners might just be your home cleaning answer sans the paraphernalia of tangling wires.
a) Dyson DC44 Digital Slim –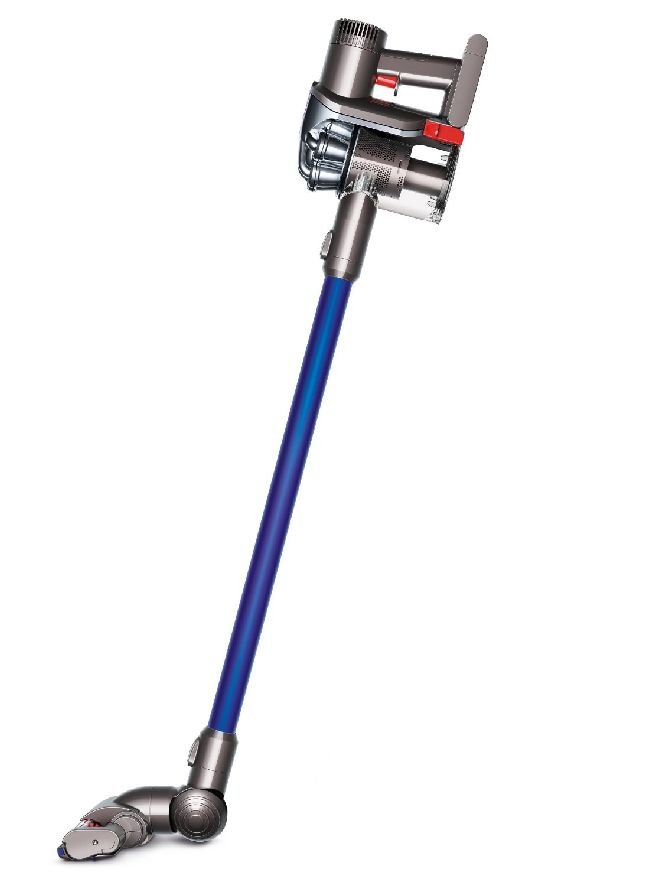 Designed in a state-of-the-art manner, and complemented by the maneuverability of its cordless credentials, the Dyson DC44 Digital Slim is a powerhouse with svelte attributes. In fact, the specimen is already touted as the most energy efficient cordless vac with remarkable battery life, while the built-in digital accounts for 3-times more speed than regular motors. And on the cleaning front, the device boasts of rotating carbon fiber as well as nylon brushes.
Buy – $399.99
b) Vorwerk Kobold VC100 –
Stylish, sleek and yet powerful – this in a nutshell describes the 750 g (1.65 lbs) Vorwerk Kobold VC100. The aerodynamic shape is perfect for reaching out to those nooks and crannies. And, the usability factor is notched up with an indicating LED that shows how much battery is left in the nifty vac and two separate suction levels modes (by virtue of a hefty motor) that determine the power of vacuuming.
Buy – £149.00 (around $249)
c) Black & Decker Dustbuster (CHV1410) –
The greatest advantage of the cordless, handheld Black & Decker Dustbuster is its degree of compactness. The form factor is streamlined with the brushes and crevice tool fixed on-board, thus avoiding any loose item. This level of convenience is further bolstered by a flexible hose, powerful motor and the much touted cyclonic action (for spinning the dust particles to increase suction).
Buy – $39.99
4. Robotic Vacuum Cleaners –
Robotic Vacuum Cleaners represent the evolution of technology, and as expected the machines thrive in their intelligent programming rather than their cleaning prowess. Nevertheless, they do come in handy when you are away from home.
a) iRobot Roomba 700 –
Touted as the 'space-age cleaners', the Roomba 700 series is the aesthetic epitome of robotic vacuuming cleaning. If we take the example of the Roomba 760, the contraption shows off its dual HEPA filter with a whopping 99.97 percent filtering capacity, a larger (than it predecessor) AeroVac Series 2 bin and its special Dirt Detect feature that finds out dust by acoustic sensors. Of course, all of these attributes are complemented by the vac's crucial ability to be scheduled at specific times during all seven days of a week.
Buy – $499.99
b) LG Hom-Bot LRV590S –
iRobot's Roomba might rule the roost of robotic vacuum cleaners, but LG is showing their serious potential in this department. Their Hom-Bot LRV590S might just be the quietest robovac out in the market by virtue of its uniquely insulated motor. Moreover, the machine has an advanced camera mapping system with a capacity to calculate its cleaning space at a rate of 50 times/sec.
Buy – Ranging from $399 to $459
c) Neato XV Signature Pro –
'Neato XV Signature Pro' makes the act of cleaning 'neat'. The robovac boasts of its proprietary laser guided mapping system that allows it to clean in a linear manner, rather than being obstructed in a zig-zag pattern by walls. In fact, on many instances the machine outperformed its competitors in sheer volume of picking up dust. So, if maneuverability and performance is your concern (rather than sleek visuals), it is good bet to try out the Signature Pro.
Buy – $449.99