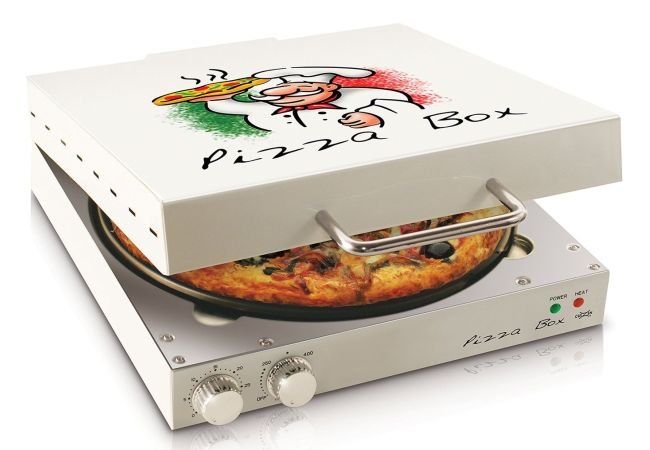 Pizza is the ultimate comfort food! It melts the heart to bite into a crisp base and soft cheese. But leave it for a few hours, or overnight and its chewy texture is lost forever.
To counter this problem, CuiZen, a brand of small appliances, has come up with an innovative little Pizza Box oven. It embraces the looks of pizza delivery box, but instead of cardboard, is made from stainless steel, and has a 1200 watt heating element on the top and bottom. It can easily re-heat a 12-inch pizza.
Just the way a rotating plate in a microwave ensures even heating, the pizza box is also installed with rotating turntable, which heats cold pizza.
You can control the temperature of box with the aid of two dials in the front – one regulates the time and the other, temperature. At max, you can set the timer up-to 525 degrees Fahrenheit for 30 minutes.
The pizza box is a handy gadget for the kitchen, especially for pizza lovers – you can buy it online for $60.
Via: Gizmodo