Every year, a slew of new home automation gadgets make it to the market in order to empower the home of tomorrow with smart technologies. These devices aim to help the homeowner control every single electronically controlled aspect of the house with just the flick of a button. Here are a couple of those home automation gadgets that have really impressed critics and users worldwide.
1. Umbrela:
It might have an odd spelling, but there's nothing odd about its versatility as one of the most efficient home automation devices in the market. The platform seamlessly integrates with all the other devices in your homes to provide a single point of control for the same.
Equipped with sensors for checking motion as well as temperature, humidity, light and carbon monoxide levels, Umbrela can help you adjust the lights in the rooms or play music whenever needed. It can also stream live security videos to your mobile device, allowing you to monitor your home remotely.
2. Z- Wave:
The Z-Wave System is a wireless home control platform that allows you to control a myriad of features in your home, including security, lighting, home entertainment, HVAC Control, opening/closing windows and covers and even home appliances, etc. While the incredibly versatile home automation system works only on a Windows platform, you can control the system with a software package called Indigo on any other platform as well.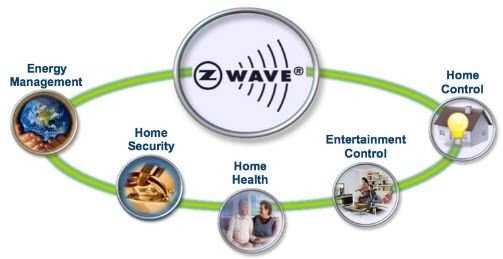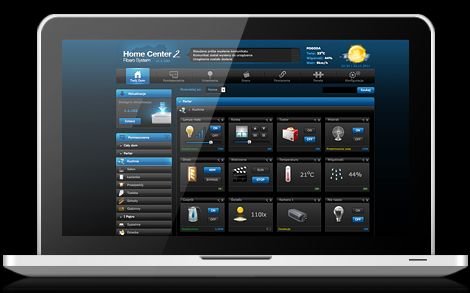 3. Ecovent:
This room by room zoning home automation system would be great for homes where temperatures vary from one room to another. The system comes with smart vents that are installed in each of the rooms. These smart vents in turn are connected to tiny outlet sensors which are used to measure the temperature and humidity of each room individually. Based on the data collected and sent by these sensors, Ecovent automatically alters the temperature and humidity in these rooms.
You can also control the system remotely via the Ecovent app installed in your android or iOS smartphone. The system can also be integrated to work with smart thermostats, Wi-Fi and even Google's Nest.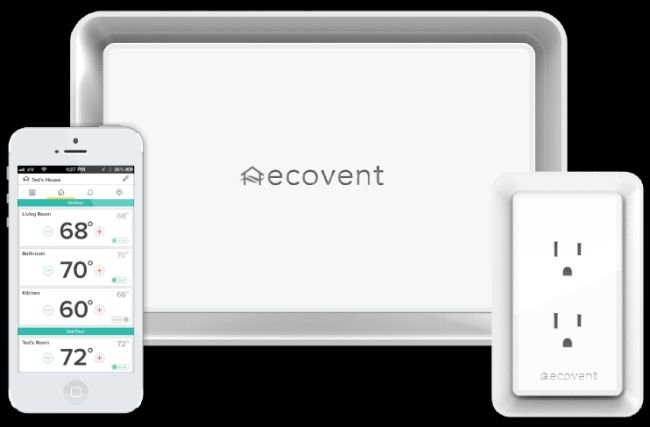 4. SmartThings:
While other home automation systems focus on appliances alone, SmartThings aims to go the extra mile by actually remembering your daily routine. Using SmartThings, you can remotely turn on/off lights, switches and electronic outlets. You can also open, close and lock doors remotely. You can adjust the temperature of your home to match the climate outside as well.
But best of all, it helps you keep track of even the simplest of things like your car keys. Plus, it notifies you immediately if a window or door in your home is opened suddenly, and can change its plans to match yours almost immediately.
5. Brio Outlet and Home Safety System:
This electrical outlet may look like a simple outlet. However, it is a smart outlet that can be installed in your home to ensure the latter's safety, not to mention the safety of those who live in it. The best thing about the Brio Outlet is that it can detect when a plug is inserted into it, meaning you won't get electrocuted if you happened to stick anything else (including your finger) into it.
The home safety system also comes with wireless safety tokens which would be installed at strategic locations inside the home. These tokens help detect water, smoke and carbon dioxide levels. In the case of detecting dangerous levels of these elements, the tokens would sound off an alarm in your home and send a notification to your mobile device immediately.
6. Honeywell Lyric Thermostat:
How many times have we wished that the air conditioner would already be on the moment we step into the home after a hot, tiring day at work? Well, the Honeywell Lyric Thermostat would do just that. The system makes use of a geofencing technique to note when you are in the vicinity of an area (this needs to be pre-set when installing the device).
With this technique, the thermostat would automatically turn on/off appliances the moment you enter or leave the designated area. Lyric also comes with a comprehensive HVAC control system that adjusts the temperature and humidity levels inside the house only after checking the levels of the same outdoors.
7. Goji:
This digital smart lock device comes with Bluetooth and Wi-Fi connectivity that helps send pictures of anyone standing near the door. This would enable you to allow temporary access to those who know while turning away strangers. The system's clip-on electronic fobs also help you record lock activities in addition to helping lock/unlock the doors from a remote device like your mobile phone.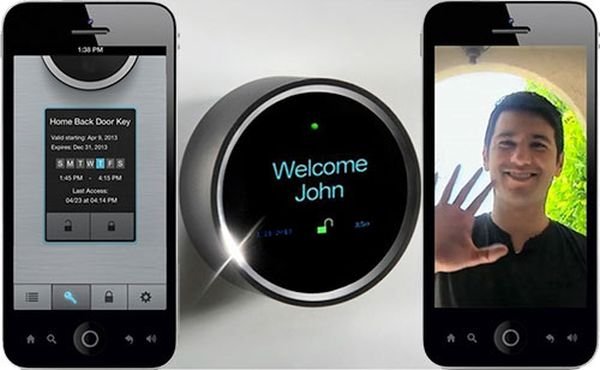 8. Welcome:
This home automation system makes use facial recognition technology in cameras installed inside as well as outside the home. These cameras would monitor movement, and send push notifications to your mobile phone if someone has entered your home. In case, the system does not recognize the person, it sends a snapshot of the person along with an alert that a stranger has entered your home. You can also view a live security video streaming of your home via the system's Welcome app which allows you to keep an eye on your home 24/7.
Summary:
Home automation devices have come a long way from the days they merely served the purpose of protecting homes from thieves and burglars. The recent home automation devices allow homeowners to control every single electronic component of their home efficiently using a slew of features like sensors, control systems and Bluetooth/Wi-Fi connectivity options.