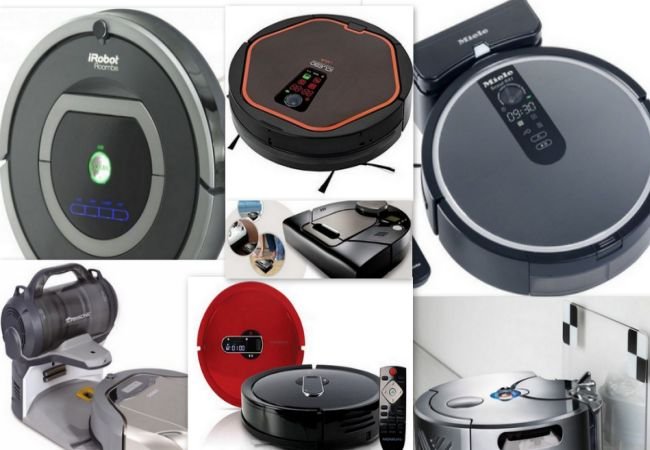 Automated devices have become staples in many households today, thanks to the increased demand for an easy and convenient lifestyle that requires less work and more rest. One such automated device found in nearly every other home these days is the robotic vacuum.
These vacuums can be pre- programmed to work even when you are not at home for extended periods. The added advantage is that these vacuums are smaller than their traditional counterparts. Therefore, if you are looking for a robotic vacuum for your home, here is a list of the best models you can find in the market.
1. iRobot Roomba 770 Vacuum Cleaning Robot
The robotic vacuum is best for households that have pets and inhabitants who suffer from allergies. The iRobot Roomba 770 comes with dual HEPA filters that can easily pick up anything from dust particles and pet dander to even allergens.
A remote control helps you program the device to clean the home even in your absence. You can pre-program the vacuum to clean your home up to seven times, meaning you can go on a vacation for a week and still expect to come back to a clean home. The only downside to the iRobot Roomba 770 is that it avoids dark carpets owing to its program that misapprehends these areas for shadows.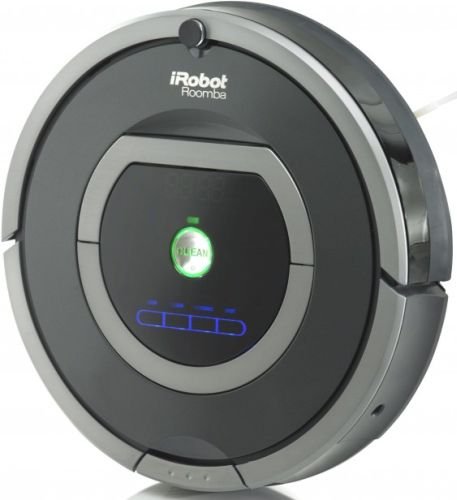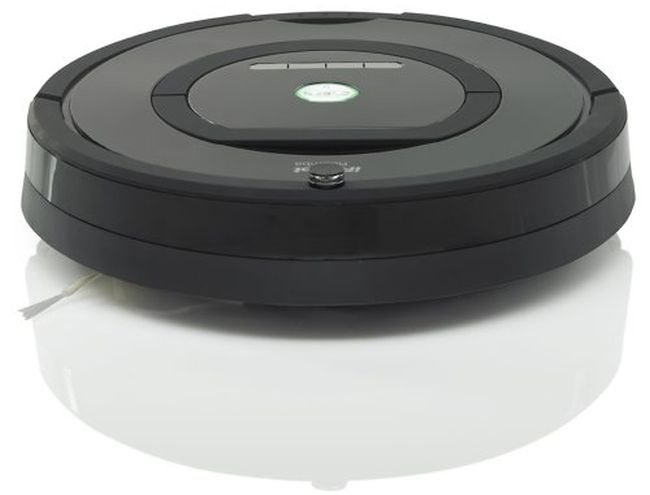 2. Neato XV Signature Pro Pet and Allergy Robot Vacuum Cleaner
Considered one of the best robotic vacuums for any type of floor, the NeatoXV Signature Pro Pet and Allergy Robot Vacuum Cleaner comes with dual HEPA filters to minimize dust and allergens in the home. The device also features a brush and blade system to collect stuff like pet hair.
A single button cleaning option allows you to schedule cleanings beforehand, so that the entire house remains spic and span in your absence. The downsides to this robotic vacuum include loud operation, a tough to wash filter and a small dustbin.
3. Miele Scout RX1
This robotic vacuum comes with an impressive three-way navigation system that includes a gyroscopic sensor to track turns, 10 IR sensors to prevent falls and collisions, and a camera to aid in accurate mapping. The device also comes with over 120 minutes battery life, meaning it can easily clean up to 150 m2 until its runs out of power.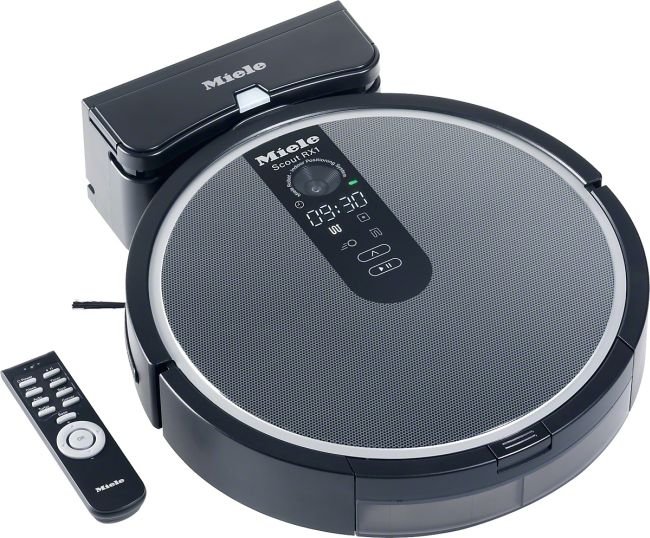 4. Ecovacs Deebot D77
This robotic vacuum also features a non-robotic detachment for those days when you have time to clean the house on your own. Deebot D77 comes with several other attachments that would come to your aid in cleaning non-floor surfaces like the walls and furniture.
The robotic vacuum has built-in wheels that can move over any surface, ranging from wood, tile and marble to even 2cm deep carpets. Another impressive feature of the Deebot D77 is its ability to scan a room first and then adjust the cleaning pattern according to the space. It can also detect drops and steep surfaces, thus preventing falls.
5. Infinuvo CleanMate QQ-2 BASIC
One of the biggest highlights of the Infinuvo QQ-2 is its ability to disinfect and sanitize the floor, thanks to a UV light attachment on the robotic vacuum. Priced comparatively cheaper than other vacuums with the same features, the Infinuvo QQ-2 comes with a series of pre-programmed options for better cleaning.
It can also perform well on a variety of surfaces like wood, tile, linoleum and carpet. The cons one can spot here are the average battery life and the absence of a charging dock.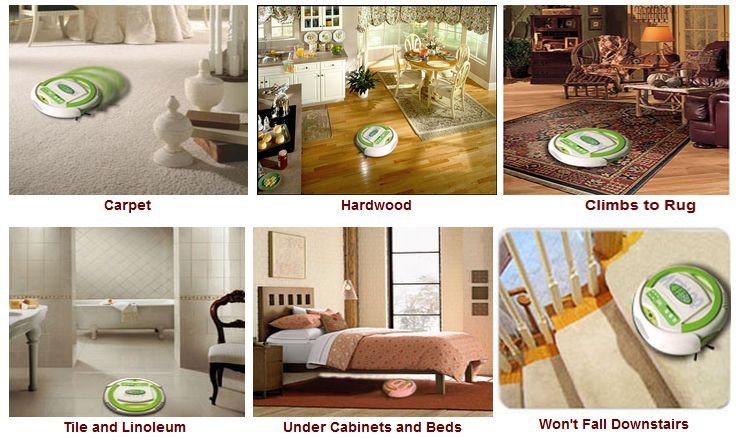 6. Dyson 360 Eye
One thing that sets the Dyson 360 Eye apart from other robotic vacuums is its sleek, taller design that is a refreshing take on the flat, frisbee like design of the other vacuums. The Dyson 360 Eye comes with a panoramic lens attached to the top of the device that offers a nice 360-degree view of the entire room.
The vacuum can be turned on, off and pre-programmed to work at scheduled times from an app installed in your android or iOS phone.
7. iClebo YCR-M05-10 Arte Smart Home
Here is a vacuum that can sweep the floor and mop it at the same time for extra cleanliness. Along with a 15-sensor monitor to detect and prevent collisions, the iClebo YCR comes with an advanced vision mapping and navigation system to seek out even hard to clean areas.
The award-winning vacuum does not come without its faults though. It is not ideal for carpets and does not always clean/mop in a straight line. It can also be a bit hard to program, if you are new to robotic vacuums.
8. Rydis R750
The Rydis R750 comes with both manual and cleaning functions, and can be controlled via a remote for versatile cleaning. The robotic vacuum comes with several impressive cleaning modes designed to seek out dirt, dust and allergens in even the hard to reach places.  It can effectively clean the corners of carpets and rooms, well-trodden hallways and even underneath the bed.
Summary:
Robotic vacuums are making an entry into several households today, thanks to their user friendliness and convenient modes of operation. These vacuums are the most efficient models when it comes to keeping your home clean and allergen free.