Futurism nestled in the lap of a mangrove forest – photographer Steve Areen's aptly named 'Dome Home' provides us with a groovy example of a contemporary structure derived from vernacular architecture. Situated in Thailand, the conspicuous nature of the building is emanated by the unique dome shape, with the curves and rotundas exhibiting their bold flair. However, the really fascinating stuff pertains to its creation process that entirely took place in a provincial scope from local construction workers and locally sourced materials.
The clay-hued curvaceous facades of the Dome Home might give us the impression of a compressed earth construction. On the contrary, the domes were built by strategic arrangements of (regionally sourced) concrete masonry blocks in a technique which is similar to building an igloo. Additionally, the cantilevered windows were framed from protruding circular wooden components, which were then finished with plaster.
Interestingly, the entire construction process was completed for a cost of $6,000 and the finishing plastering (that endows the lustrous hue) was done for an extra $3,000, thus bringing the total up to a paltry $9,000. But more importantly, the local designers have also developed their indigenous mass-manufacturing technique for compressed earth blocks. This could further decrease the cost of future buildings in the area, while also hinting at the low impact side of affairs.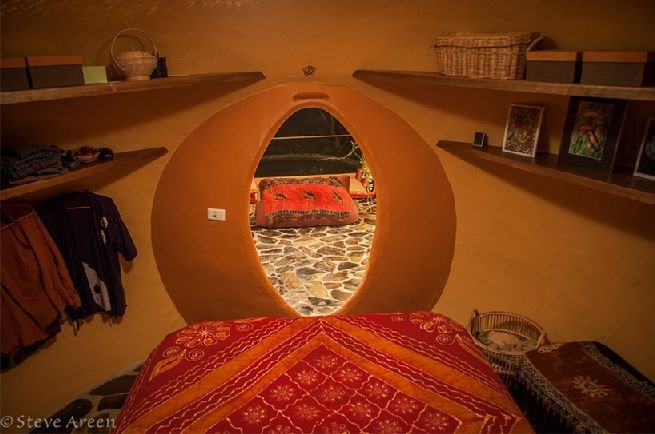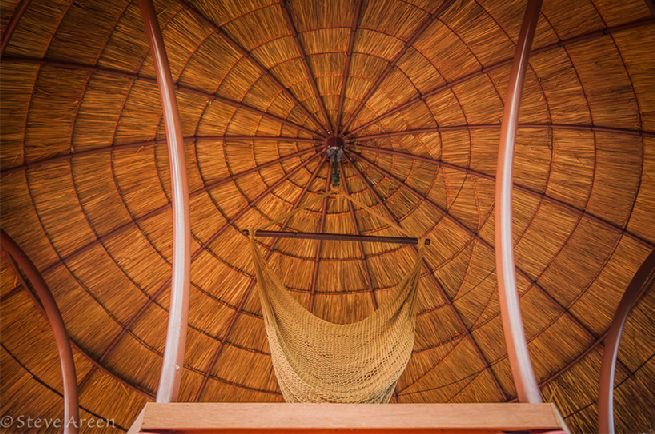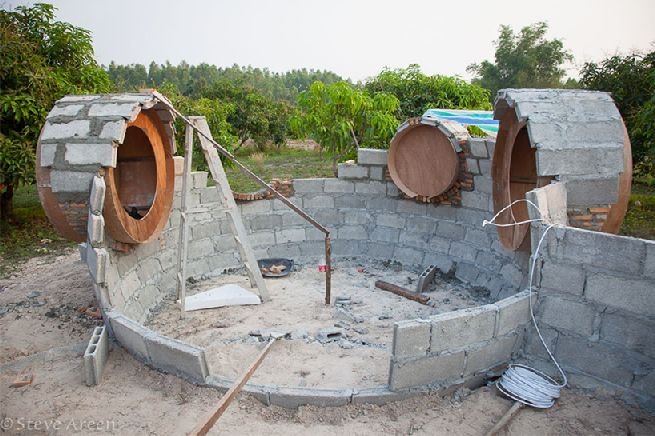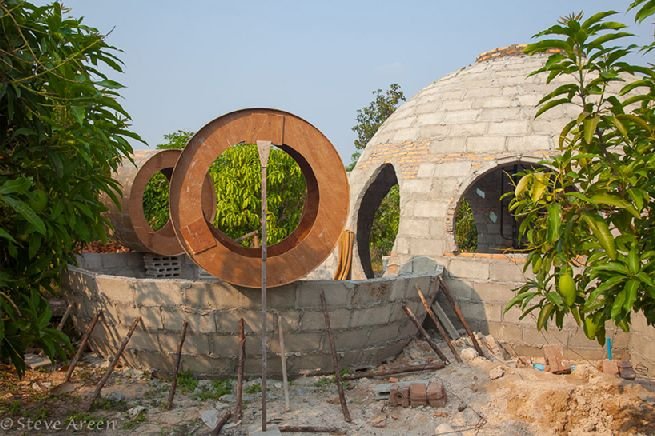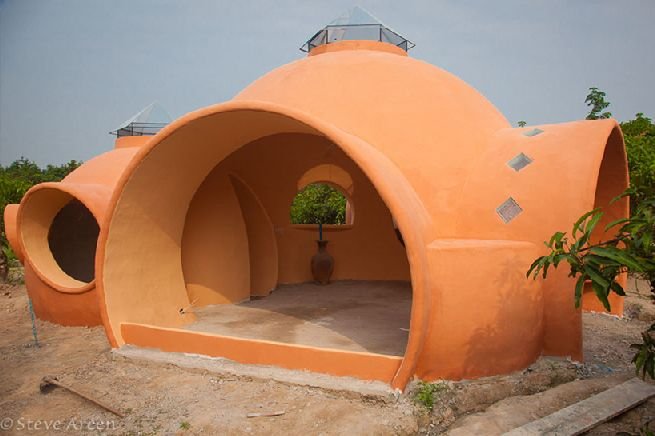 Via: DesignBoom