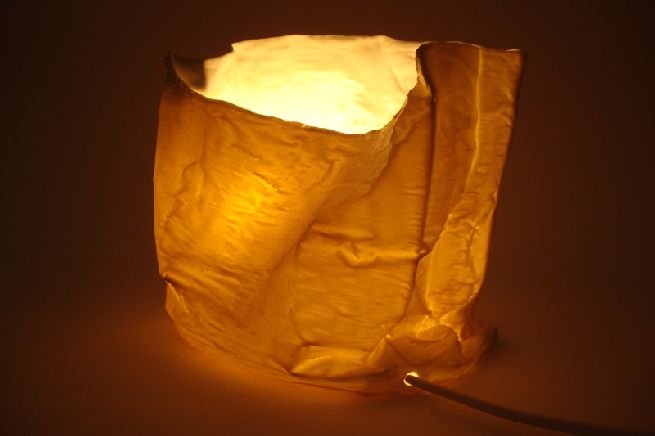 The luminaria (sometimes also known as a farolito) has gained recent prominence as a beautiful yet low cost Christmas decoration item. The construction of this simple lantern entails the elementary process of filling a small paper bag with sand and then safely setting a candle atop this 'fire-resistant' content. Industrial and graphic designer Naama Baor's special contrivance takes inspiration from this wondrous scope of simplicity and beauty, and the end result is the nifty Brown Paper Bag Lamp made from porcelain.
Yes, porcelain! The distinctive undulations of a flimsy paper-shade are perfectly (and presumably painstakingly) captured by the actually solid ceramic component of the lamp. The only small detail that unsheathes the solidity of the fantastical device is the circular cord-opening at the bottom for connection to a power outlet.
In any case, the firmness of the Brown Paper Bag Lamp might prove to be an advantage when compared to regular luminarias. Porcelain certainly pertains to a state of permanency, as opposed to the temporary, makeshift nature of paper material. This in turn alludes to a more evolved usage pattern, where solid luminarias could showcase their credential as year-round decorative lights.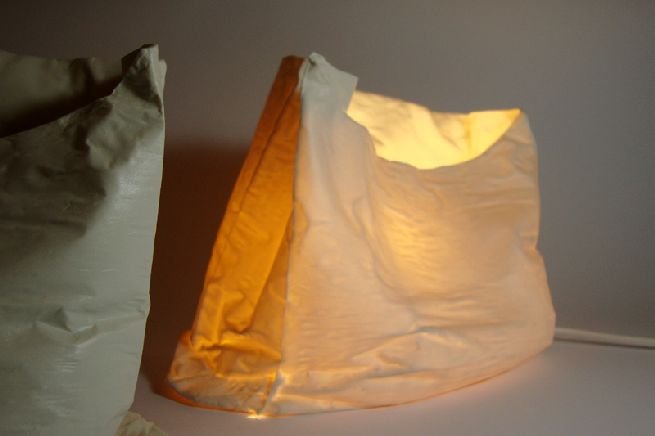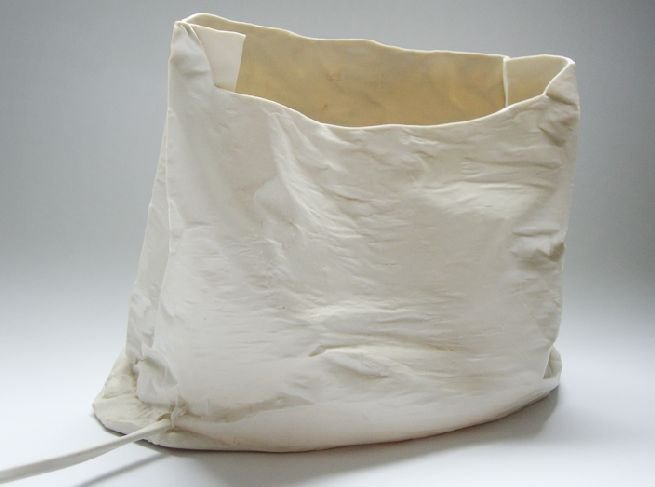 Via: ThisIsVeryDangerous