What is the striking feature one comes across in public toilets, except for their generally low hygienic conditions? The answer would overwhelmingly be the scarcity of space inside each of the cubicles. The cramped nature of such spatial arrangements makes it difficult for occupants to safely store their personal items while using the toilet.
Well, considering such dimensional predicaments, four designers (Kwon Minhee, Seo Eunyong, Seo Hyeji and Song Hanna) have come forth and conceptualized the Easy to Put – a remarkable folding shelf inside the toilet cubicle for accommodating your items like coats, bags, phones and car keys.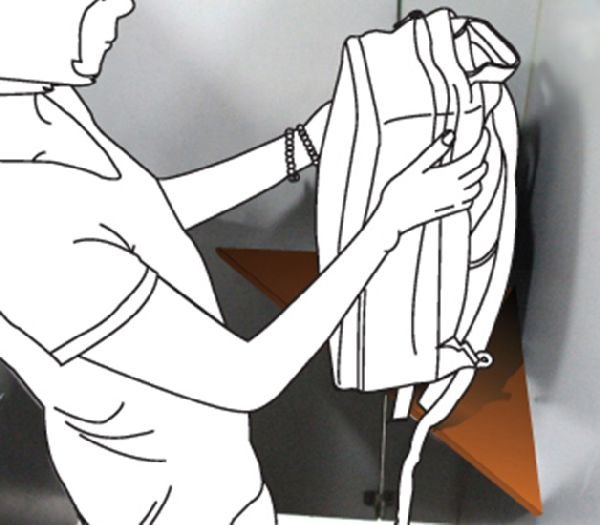 The triangular-shaped Easy to Put shelf can be mounted at one corner of the cubicle, with its folding section fixed to the hinged door. So when the door is closed, the shelf expands and is kept taut, to safely hold your personal stuff. But when you are done using the toilet, you take your stuff and open the door, which in turn pressurizes the collapsible section to easily fold.
Of course, the ambit of this function doesn't only depend on the flexible folding nature of the shelf, but also involves the sturdiness of the shelf material. In this regard, the designers have opted for durable polyurethane that is known for both its strong and elastic properties.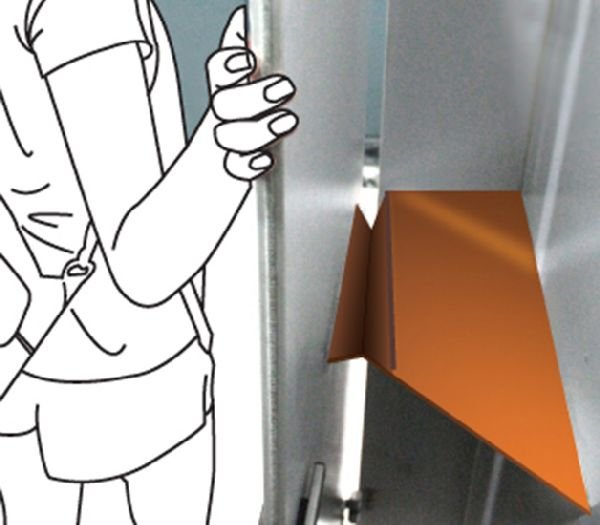 The end result is a high-strength yet adjustable ledge that effectively keeps your personal belongings while you gleefully attend the nature's call. Unsurprisingly, the Easy to Put folding shelf was one of the winning entries for Red Dot award from last year. Via: Red-Dot