For all you champagne lovers, here comes one wondrous product that is going to make your champagne drinking all the more enjoyable. Coming from the house of Milan based Dragotta Design Studio, founded by Marco Malcolm Dragotta, the Galaxy is a revolving and a self-refrigerated champagne bucket.
Designed to hold four champagne bottles, the cool champagne bucket displays your booze in style. Even though the Galaxy has been marketed as a champagne bucket, it can hold other bottles like wine, whiskey, and so on equally well.
Featuring an elegant design, the self-refrigerated bucket comes integrated with removable ice packs to keep your champagne or wine bottles cool and dry during both indoor as well as outdoor gatherings. Galaxy is a product designed to glorify bottles, thus, making your drinking altogether a stylish affair. Integrating a disc underneath, the Galaxy rotates the bottles to display their labels elegantly.
Made from ABS, the Galaxy presents a stylish matte finish. Condensed water that comes from ice packs gathers in the designated compartments to keep the bottles dry. The bucket is easy to carry, owing to the cavities on the sides that allow a strong grip. It seems to be a perfect addition to your small personal bar or for the parties you throw at home. You can even customize it by putting some labels on the spaces between two bottles.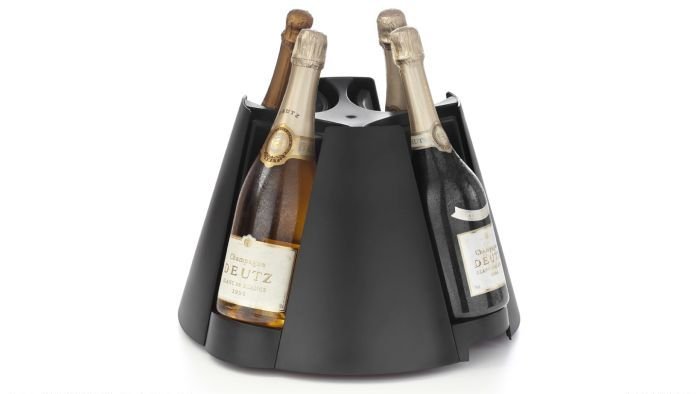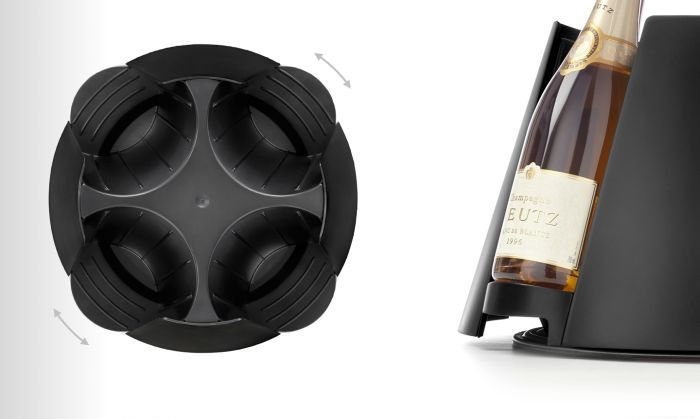 Source: Dragotta