Air purifiers have evolved in their designs with far more effectiveness than would imagine based on their original plant-inspired credentials. The Holmes Smart Air Purifier mirrors this progression of home-based technology with its 'smart' credentials. These ambit includes the integration of remote controlling, which is achieved with the accompaniment of the WeMo from Belkin.
In other words, you can regulate the Holmes Smart Air Purifier from anywhere on the face of our planet (via home WiFi or mobile phone network). A dedicated app works in sync with a suite of WeMo appliances, which allows one to remotely adjust the settings of the purifier. This is complemented by weekly schedule modes and notifications that serve you info about air quality status and filter reorder alerts.
Of course, beyond the scope of smart controlling, it is the quality of the filtration system itself that matters most. To that end, the Holmes Smart Air Purifier doesn't disappoint with its adoption of HEPA (high-efficiency particulate air) filters that are tailored to mitigating odors, allergens and irritants in the room air. According to the company, the incorporated HEPA mechanism has the wondrous capacity to capture up to 99.97 percent of airborne particles – ranging from pollen, dust to smoke.
All of these features are bolstered by the easy installation process that alludes to its simple 'plug and play' aspect (while the app can be downloaded from various online OS-based app stores). Finally, as for the price factor, the Holmes Smart Air Purifier will set you back by $200.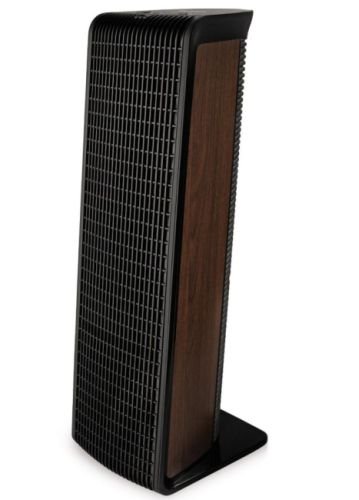 Buy from home retail site, by following this link.