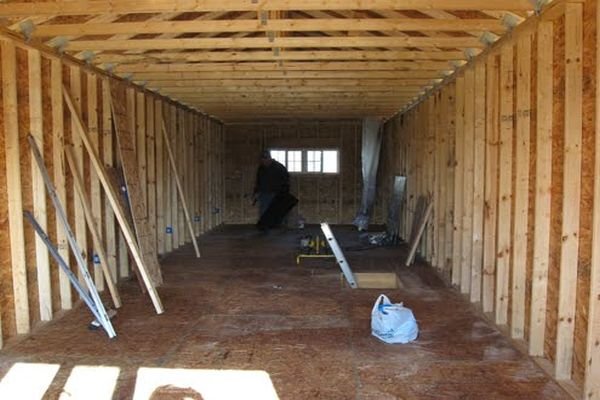 Often considered a luxury, a garage in the backward may prove fruitful to a number of useful purposes in a house. The very first purpose it fulfills is that of giving an opportunity to a car owner to take care of his vehicle all by himself. In this way, the rate of daily wear and tear of the vehicle decreases which adds up to its longevity. Eventually, it decreases the car insurance premiums also. A garage is not only confined to A Car only but also various kinds of tools and smaller machinery can be stored which a household needs in smooth functioning of its daily duties. One long term value which garage adds up to the house property is that its market value increases in future many folds compared to non-garage residential property.
There are many types of garages which can be built but it would be wise for anybody to first decide his usage or purpose, area and most importantly, budget. To invest in a new garage, one has to search rigorously about the various forms of ready-made garages available and also concrete ones which can be constructed. Some are low-cost less durable and other could be high-cost more durable. Also there are options of which may just fit in your suitable budget, suits the required dimensions and accommodates everything which is required in an ideal garage.
Let's Go Shopping!
Market is filled with variety, choices and not to forget price-tags. A ready-made garage, being the cheapest choice may fall somewhere near five hundred pounds. But on the other hand, a more durable choice of building a garage would include charges of raw material, masonry and supervision which would cost several thousands of pounds. It may look like a visible spectrum of prices and varieties available but the customer finds himself to have a rainbow of offers to choose from.
A well constructed concrete garage is the best suitable suggestion if one is aiming a garage for long term purposes. Before putting hand into a big job of construction, one must do good research of even the most intrinsic details of building such a structure. One can ask for different quotations from various builders and then go with the most suitable builder of his choice. In this regard, one must be very precise in ones briefings that what he is looking for, in a proposed garage. One must also be sure and consistent in his brief so that the builders can provide best competitive prices without compromising in quality.
The area should be well measured and the dimensions must be accurate as much as possible. The contracts should be made in accordance to the measurements, raw martial used man-power and required expertise. All the payments should have proof in form of Bills and receipts and payments can be made by checks. Needless to say, that no money should be paid upfront or before the required job is completed. A garage made up of concrete and bricks would need a strong foundation and thus the cost of building such a structure would be costlier. Another choice is to go directly to the market and buy a ready-made garage. They are cheap and builders are happy to erect at competitive price.