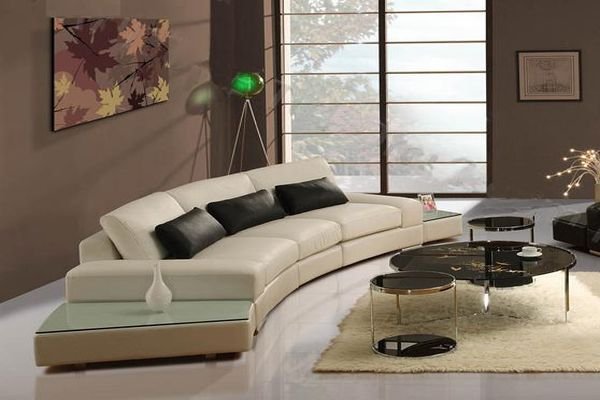 Choosing right furniture for your home is not that complicated task. These days' people don't have enough time to spend on for selecting furniture that actually suits their home. Many people even don't have right knowledge about furniture's quality and design.
To décor up your home you always prefer to have all kind of furniture items like Sofa, Bed, dining table, book shelves, dressing table, coffee table and much more.  As there are different varieties of all these furniture item available in the market. The first point to be taken in consideration is your budget. Thereafter, you can choose furniture for home considering all other aspects of home like design, color, space etc. Below we are listing out some important points that will help you to choose suitable furniture for your home.
Perfect Position For Placing Furniture:
The most important thing while choosing the furniture is the position they have to be placed. Furniture is used in very section of home; living room, bedroom, study and dining room. Preferably furniture should be placed in the rooms that have large and open space. In small rooms, placing number of furniture items makes it very congested and hence demolishes the beauty of the house. Another thing that should keep in mind is to buy furniture that matches with the interior design of your house. You can keep color of the furniture compatible to the color of the house; it increases the beauty of the house.
Furniture properties:
Presently, Furniture of different materials is available in the market. It's very important to choose furniture of appropriate material for various parts of house. If someone seeking furniture for lawn or some other exterior part of house then he should prefer the furniture of stainless steel in place of wooden furniture's. Wooden furniture's are ideal selection to use inside the house to give a classy and traditional look to the house. The life time period of the furniture also depends on the place of positioning.
Perfect type of Furniture:
Perfect type and design of furniture does not depend upon the choice of any single person. It's necessary to consider the views of your family members. It's also good to take advice from friends, relatives and colleagues. If you have enough bucks to spend than you can also consult professional interior designers. All this depend on your budget, your need and choice.