We all know about the (sometimes unfair) association of the Japanese to state-of-the-art toilet mechanisms. However, this time it seems the stereotyping has some deep rooted credentials after all, as we have come across the high-tech SATIS model toilet from Inax which allows you control it via smartphones. And, if you thought that was fancy, hear this out: this Japanese toilet also plays music with its inconspicuously embedded speakers.
Now, many of you toilet aficionados may ask: what does controlling a water closet through a smartphone actually mean? Well, in answer to that there is a special MySatis app in the realm of Android OS. In this regard, the various mechanisms of the toilet can be controlled via wireless Bluetooth connection with the activated app. These mechanisms include raising and lowering the toilet seat, flushing and wait for it; even controlling the intensity of the bidet spray!
Quite astonishingly, these are not the only hi-tech features of the SATIS.  The ' toilet device' allows us to keep tabs on our electrical and water consumption. In fact, the toilet experience is elevated to yet another sophisticated level, as the conception can also record our daily bowel activity with the app's Toilet Diary. Finally, the 'piece de resistance' of the water closet is its built-in speakers, which can dole out the much needed soulful music to facilitate our bowel movement.
So, at the end of the day, the SATIS fulfills every bathroom enthusiast's wet dream (sometimes quite literally). However, nobody claimed that awesomeness comes cheap. Keeping this in mind, the whole conception will set you back around $4,540.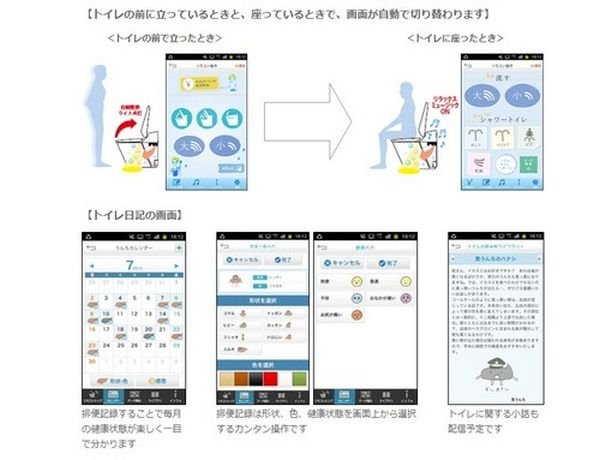 Via: Gizmodo