Okay, it is high time for this week's weird conception, and the award goes to none other than the 'No Flush Toilet' mug! Dutifully mimicking a modern day commode, this coffee mug is certainly not for the overtly finicky. In fact, we would rather say that this offbeat contraption is aimed at the proudly 'potty mouthed' among us.
It is not often that we associate our crockery with crap. However, the enterprising designers in this case have totally hit the bulls eye in terms of eccentricity. But beyond the obvious 'aw crap!' visuals, the No Flush Toilet also has some seriously intricate graphical features that might not be that conspicuous to our first glance. For example, the ceramic crafted mug has a no-flush handle and a completely hand-painted rim to add to the essence of a crapper. Furthermore, the mug handle quite smartly replicates the water closet pipe while also being ergonomic in its pattern for user's convenience (with semi-circular recesses for sliding the fingers).
So, at the end of the day, the 12 ounce capacity 'No Flush Toilet' mug does have the ability to make us smile on our stressful days. And, more importantly, the curious design is commercially available at a relatively low price of $ 8.95.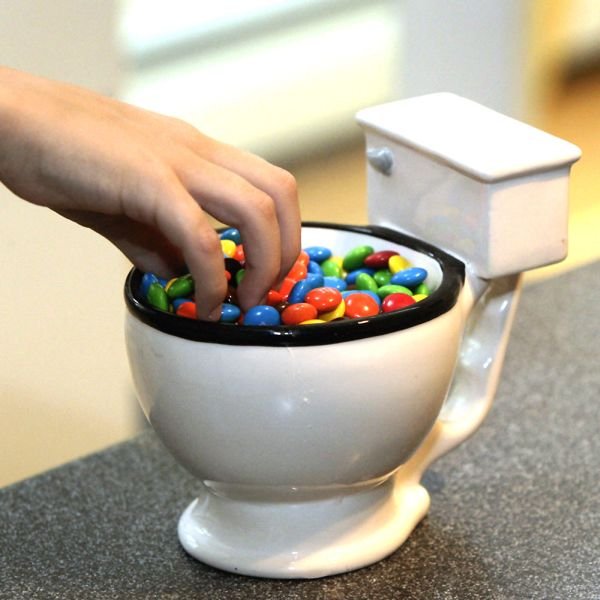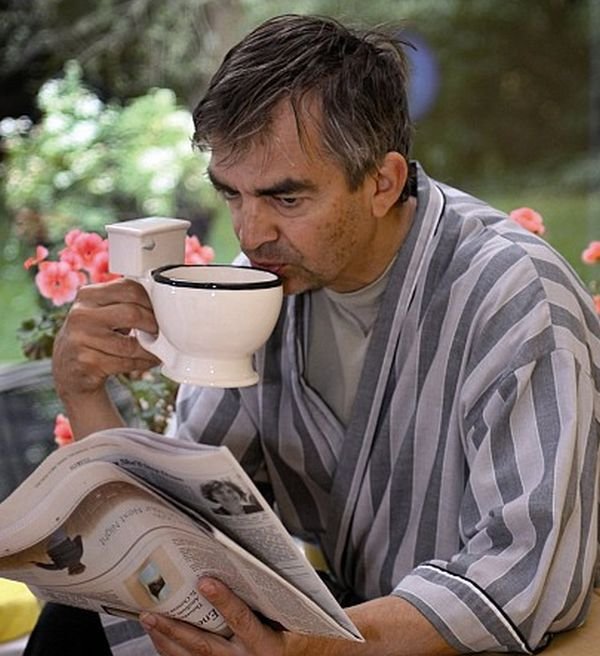 Via: Toilet-Coffee-Mug