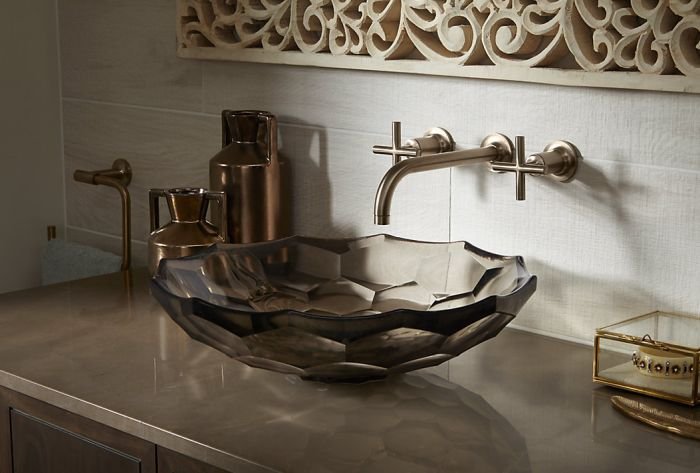 The latest collection of Kohler Briolette washbasin brings fine craftsmanship of precious stone-cutting into bathroom. The timeless beauty of the tactile washbasin reflects through transparent triangular-faceted patterns on spherical glass sinks. The handmade thin walls of the sink elegantly highlight textural qualities of glass, while creating striking reflective effect.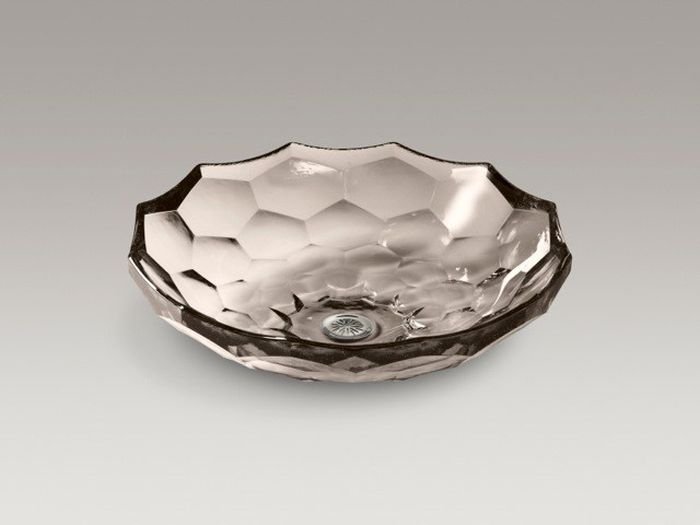 Kohler's skilled team of artisans is behind the creation of this beautiful bowl-shaped basin that has been manufactured by various processes. The finished basin is the result of heating, pouring and glass cooling that ultimately forms crystal-clear texture, which comes with a tinge of color and translucency.
To add more aesthetic charm to each basin, shape of the basins range from smooth sculptural to complicated faceted patterns. This sink is designed to beautifully sit on top of any counter as a brilliant accessory to your contemporary bathroom.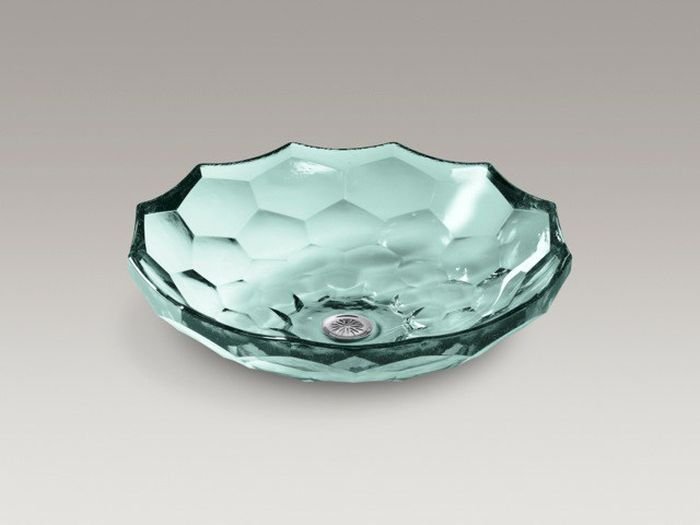 It stands almost 120mm high with 437mm diameter, and is well-suited for all sort of faucet designs – be it wall-mounted, hob-mounted, or gooseneck-shaped tap designs. The textured glass washbasin comes in four color options: Ice, Translucent Dusk, Translucent Dew and Translucent Doe. So, you can choose any one that complements your bathroom interior.
For purchasing the gemstone-inspired washbasin, visit the Kohler's website, and the price range starts from $818.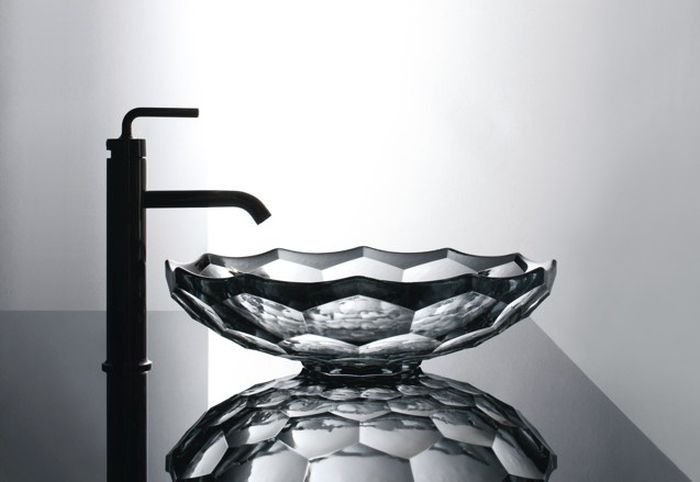 Via: KBB