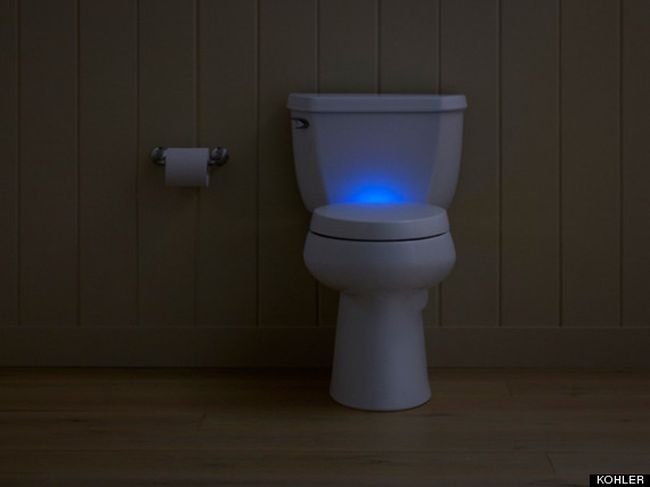 Automated toilets driving away those 'bothersome' odors seems to be all the rage in the realm of bathrooms. A few days ago, we harped about Fresh Air Plus toilet seat that does this unenviable job with its fans. And now, Kohler has joined the fray with their Purefresh toilet seat; and this contraption does things with a bit of refinement.
In line with the conventional 'toilet-freshness' ambit, the Purefresh toilet seat also utilizes an automated fan (like its peers) for driving away those putrid smells. But, as we mentioned before, it does so with a dash of class. How so? Well, in addition to the fan mechanism, the smart toilet also boasts of a built-in deodorizing system that comes with its own carbon filter. In essence, the seat not only shoos away the odor with the aid of the fan's airflow, but also refreshes the space with a gentle deodorizing spritz.
These deodorizers come in three revitalizing scent packs – Garden Waterfall, Avocado Spa and Soft and Fresh Laundry (yes, you read the last part correctly). So, if you are all up for the familiarity of the pleasant laundry aroma inside your bathroom, do take a look at the design's online retail page (price – $120).