We have had our fair share of covering spatially efficient housing solutions. But is comfortable habitation really possible in those incredibly compact units? Well, Rome-based designer Nicholas Wingfield certainly believes so, and he has made his proving point with the simple yet thought provoking 'Live in a box' conception.
As the name suggests, the design is envisioned as a singular box-like dwelling unit with a symmetrical volume of 9 x 9 x 9 cubic meters. In other words, the floor area of the Live in a box accounts for a substantial 81 sq m (or around 870 sq ft).
The entire range of user-oriented zones and amenities are confined within this demarcated square-shaped area. These include spatially efficient arrangements, like – a kitchen unit with its counter-top, sink, cabinets and appliances; a loft bed that is strategically located above this kitchen unit; a storage space opposite to the kitchen, with seat and drawers; and finally a self-contained bathroom with water closet and shower, adjacent to the storage area.
The Live in the box when viewed from outside, pertains to this balanced cube form that is defined by its exact dimensions. Additionally, the structure also consists of a glass door and skylight/clerestory window for inducing natural sunlight for interior lighting.
So, at the end of the day, the scope is all about simplicity and uncluttered distribution of user-oriented spaces. In many ways, the 'primal' shape of the cube is symbolic with its perfect symmetry that alludes to harmony of user circulation.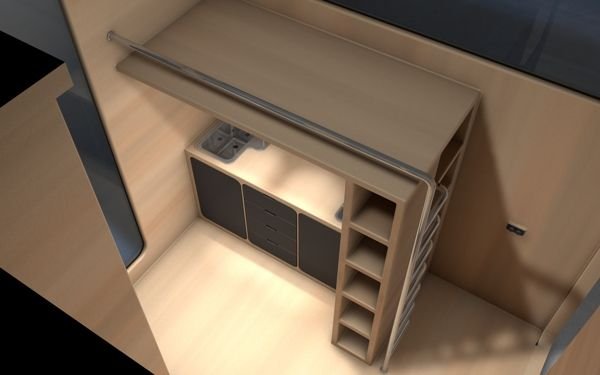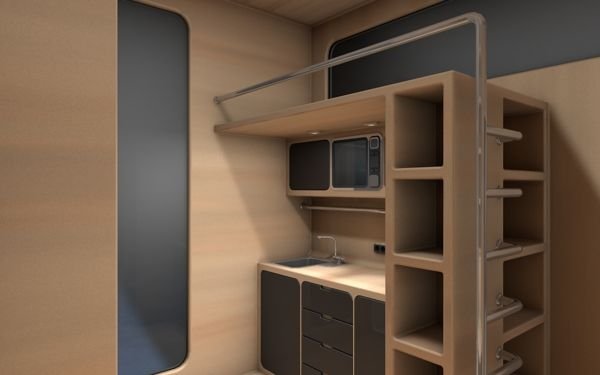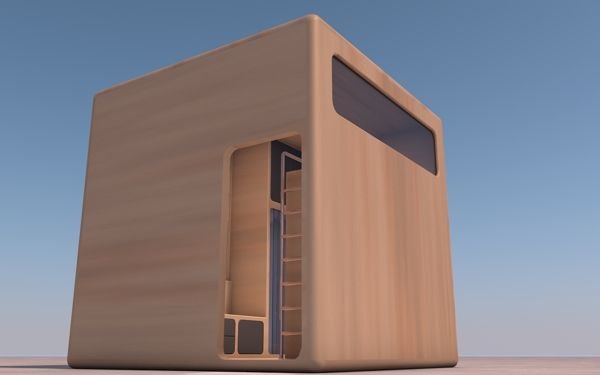 Via: Behance