We all might be aware of the famous American comedy movie Ted released in 2012, where a kid wished his new Christmas gift to come to life and become his friend. Well, we all know that everything is possible in movies, but real life is different altogether. However, in an effort to bring the onscreen character to real life, Melody, an imaginative baker, deserter and owner of YouTube channel Peach Bunny Bakes, has created macarons inspired by the famous movie bear Ted, giving your imagination wings.
The Ted's head macarons is made using almond flour, egg white, icing sugar and brown food coloring to make it look like the one in the movie. The head is completed by etching eyebrows, eyes and mouth on each piece.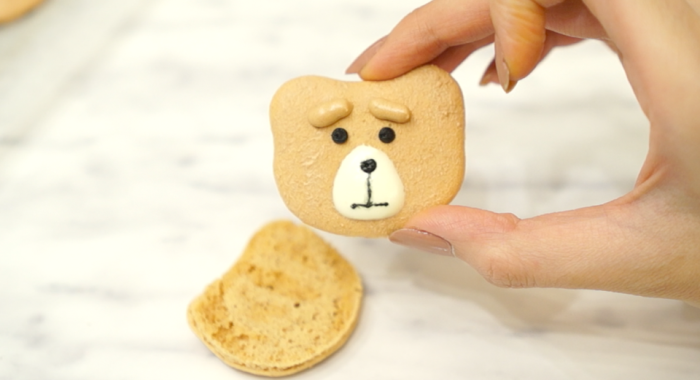 The cute little Ted heads are ideal for hosting themed parties or tea parties. So, try making these macarons at home by following tutorial available at Melody's YouTube channel and do share your experience.
Via: DesignTaxi