It is not often that we come across crockery items inspired by the simplicity yet elegance of vernacular styles. In this regard, the Segundo Objeto (or the Second Object) cup crafted by Mexican designer Jorge Diego Etienne alludes to that 'laid back', sylvan reverie where comfort equates to the simple life. The minimal, wooden nature of the cup is partly inspired by the Japanese lacquered designs we find in those Sake cups and other dedicated wares. Nevertheless, the design in this case is somewhat 'enhanced' by the addition of a ceramic rim at the top that improves upon its degree of usability.
Made for Casa Bosques, which is a creative platform for a myriad of sustainable products, the form of the Second Object utilizes local production methods that significantly reduce its carbon output and cost. Of course, the scope is not only about production techniques and vernacular elements; it also entails other factors that directly pertain to the consumer's experience.
One of such design considerations is the use of wood as the crucial material for the cup. Other than just posing as a lacquered surface, its intrinsic quality allows it to dissipate heat at a much higher rate. This means that the cup can be used for hot beverages like tea and coffee. Moreover, as we mentioned before, the top rim of the conception is crafted with ceramic, a high compressive strength material that can traditionally withstand very high temperatures and harmful chemical erosion.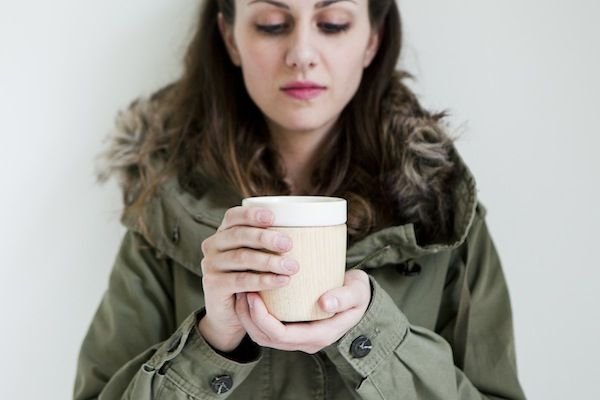 Via: JorgeDiegoEtienne