Designed by Andrew Garcia Edgar Sarmiento, Papaya is a smart appliance that looks smart and works even smarter. Utilizing smart home automation technology, the interactive vacuum helps cleanup your home in a fun way. The interactive station houses different spheres that flaunt dedicated slots for sensors and Wi-Fi. The spheres work by sensors, as they collect samples and do the cleaning in home.
This appliance is not just a smart cleaner but a smart entertainer as well. Papaya vacuum cleaner enables the user to interact, which means it allows users to do the cleaning with entertainment. You can download numerous games via a virtual platform administered by the station.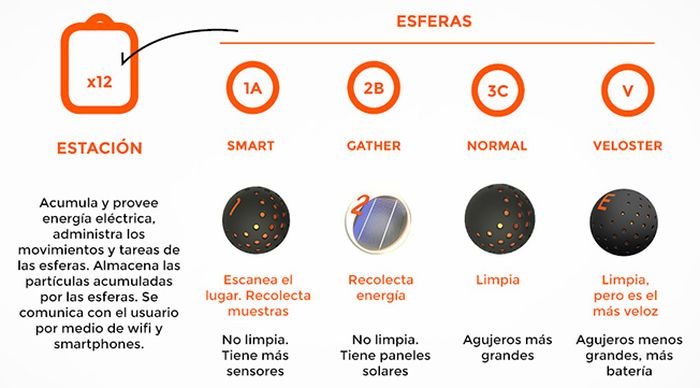 Home automation technologies are potent enough to make homes smarter than even before. Papaya is one such home automation device that has come up to make our lives simpler and convenient. It aims to help you enjoy some leisure activities like playing games accompanied by the cleaning process.
The spheres have sensors that sense dirt and automatically clean those parts in a home that you always wanted to be in their best hygienic shape. The Papaya system connects and communicates with the users via Wi-Fi and Smartphones. So get Papaya home, control it through your Smartphone sitting in one corner of your home, and see the spheres do their work wherever they sense dirt.