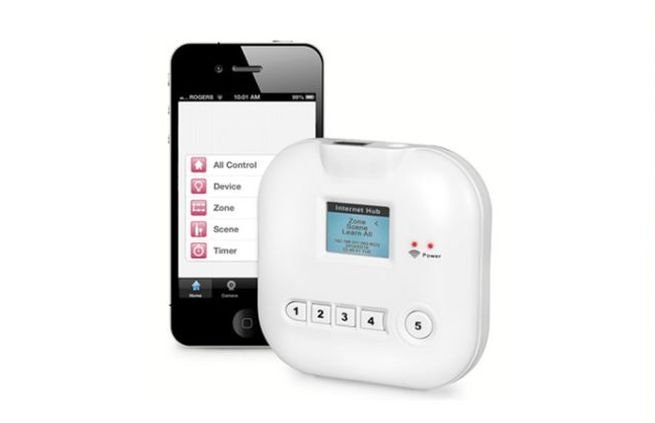 A house with a full blaring TV is a house full of people, right? At least, that is what the Home Alone movie series taught us. And, now the Remote Smartphone Controller has come forth to reiterate the guileful lesson with its set of smart features.
The Remote Smartphone Controller system consists of four major electronic components – a plug-in dimmer for a table lamp, a wall dimmer for a ceiling fixture, a plug-in activation switch (on/off) for a single appliance like a television or music system, and finally a base station that connects with each of these components via the home's existing WiFi (thus requiring a wireless router).
In other words, you can regulate the home device's (be it lamp or television) brightness and timer settings on a remote basis through the internet. A dedicated smartphone app will act as your interface, which makes it easier to control the device attributes from anywhere in the planet.
So, once again reverting to the first point we made, you can peacefully sip your Madeira wine while remotely turning on your TV or brightening up your lamps and light fixtures. A burglar would surely be deterred by the full volume of your television or music system, and even the radiance of your home's lights.
Lastly, in terms of capacity, the Remote Smartphone Controller can support appliances of up to 1,500 watts. You also have to make a few adjustments to the home's outlets, like the replacement and rewiring of the wall light switch with the aforementioned ceiling fixture dimmer.
Price – $200. For buying details, refer to the Hammacher product page.