Our love affair with the tiny yet picturesque town of Joseph in Oregon is not over by a long stretch. This time around, we are witness to yet another simplistic cabin in the form of the 'Signal Shed', a modernist specimen flaunting its low impact nature.
The single-room shelter is perched atop the wilderness of the the Wallowa Mountains of Oregon, and as such has been designed with the sole purpose to protect against the natural elements. Interestingly enough, the materials for the construction were carried manually to the site, and then assembled on-site with the help of tools powered by a generator.
The low impact essence however is not just limited to the scope of on-site assembly. The high-insulating red cedar cladding (with dark stain) was supplied by a nearby mill that deals in discarded timber salvaged from fallen trees. Furthermore, the hardware components for the doors and windows were also reclaimed and upcycled to endow them with a second life.
So, all in all, the Signal Shed stands out as a snug shelter with sustainable credentials; while at the same time fulfilling its purpose as viable weekend-getaway station cradled in the lap of mighty nature.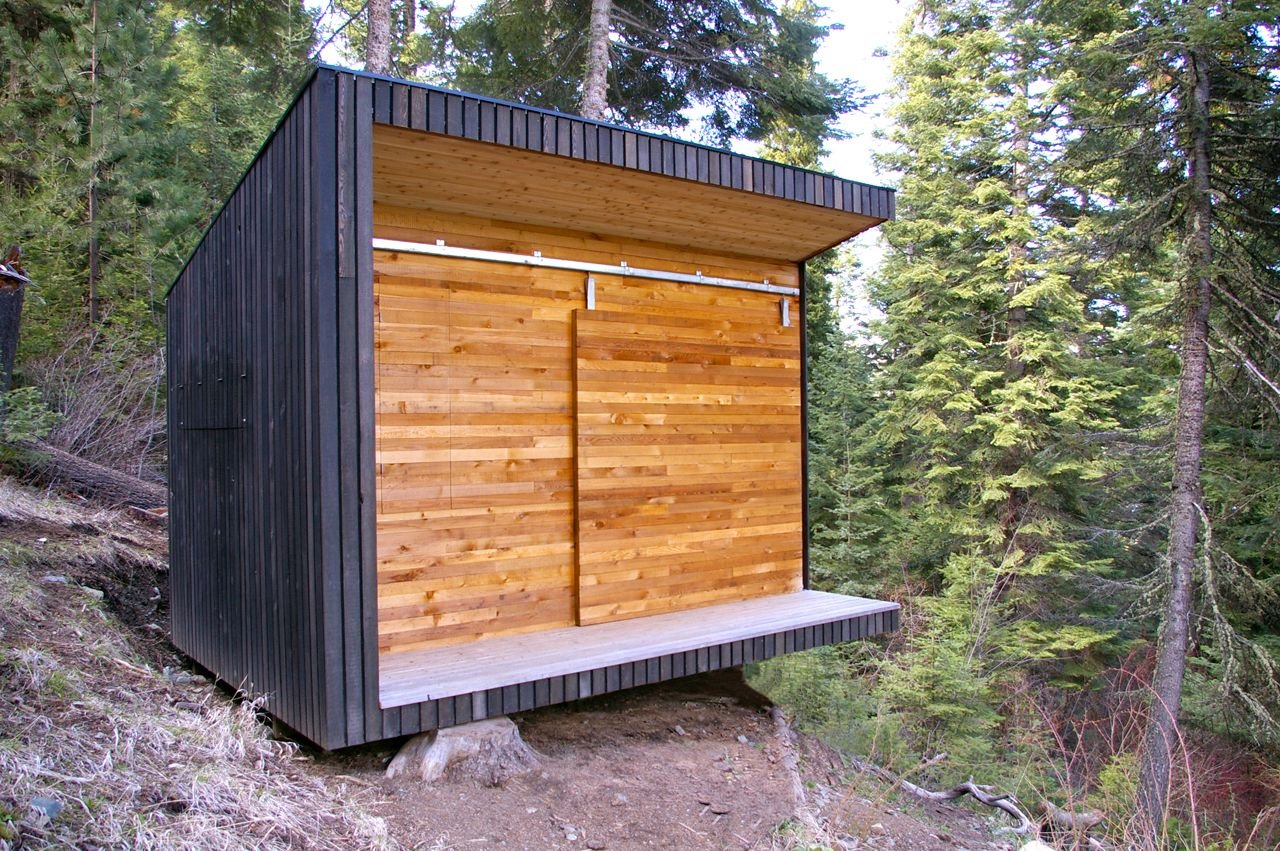 Via: Adventure-Journal