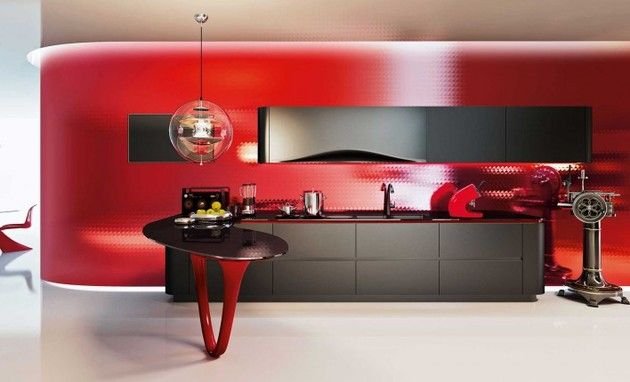 It is not often that the two words – Ferrari and kitchen, are uttered in the same sentence. Well, the limited-edition OLA 25 kitchen, conceived by Italian car-design firm Pininfarina and constructed by kitchen-making studio Snaidero, makes this wondrous scope possible with its iconic 'metallic red 458 lacquer' color scheme and subtle curves one would expect from Ferrari automobiles.
According to the grapevine, there are a whopping 84 customizable components available for the OLA 25 kitchen – thus allowing you to contrive your own personalized brand of a Ferrari-themed kitchen area. And, as we can make out from the few images, the 'piece de resistance' of the high-end space would surely be the glorious red facade of the background wall. This affluent section is complemented by the stylish counter-top that extends with a curvaceous support leg and a pendant light with a globular lampshade.
As expected, technology goes hand in hand with the brand-name of Ferrari. To that end, each of the kitchen components are crafted from sturdy yet light-weight carbon fiber. Furthermore, the OLA 25 kitchen setup is also available in variants of both black and white color schemes that showcase their minimalist flairs that contrast with the opulent Ferrari red.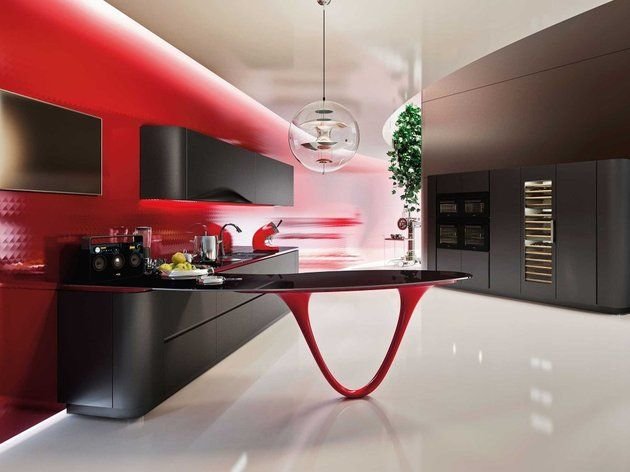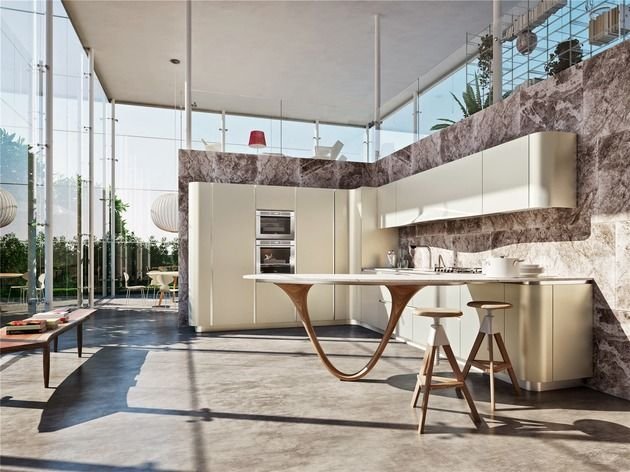 For more info, please check out the designer's site.
Via: Trendir