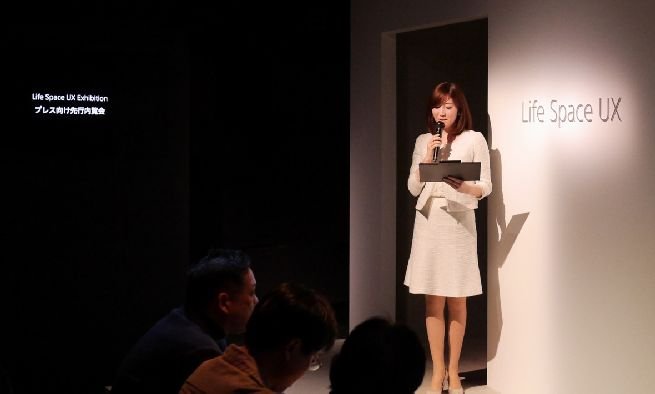 At the International Consumer Electronics Show(CES) in January as well as the Life Space UX Event held in March at its Ginza headquarters in Tokyo, Sony revealed more on the upcoming products slotted for summer 2014 launch. One of its chief innovations, demoed at both conventions, is the stupendously designed 4K Ultra Short Throw Projector.
This high-tech projector, with its extremely smart and advanced features, can effortlessly transform any wall into a massive TV screen. Fitted with impressive zoom lenses, laser diode light source and three expert SXRD microdisplays, this technological masterpiece is capable of generating strikingly clear 147-inch 4K images, even with the lights on .
Its highly functional, yet stylish design makes room for built-in speakers and storage unit. It is incredibly easy to install, and has been built such that it can produce stellar high-quality pictures, even when placed at a very short distance from the wall. Although perfect for watching movies, the Ultra Short Throw Projector does come with a hefty price tag of about $30,000-$40,000.
The high-resolution audio stereo system MAP-S1 and speaker SS-HW1 are two other products by Sony that caught our attention. The integrated digital amp "S-Master HX" and the advanced "DSEE HX" technology enable the stereo to play high-resolution audio of DND, MP3, WMA, AAC, ALAC and other formats.
It is equipped with Wi-Fi support and is compatible with DLNA and AirPlay. Available in black and silver colors, this audio stereo system will sell for a retail price of about $629, from April 19.
Designed to be used in conjunction with MAP-S1, the high-resolution speaker SS-HW1 comes with a 130mm cone woofer, 25 mm soft dome tweeter and two highly capable 19mm soft dome super tweeters. With a cost of about $542, the speaker produces excellent, distortion-free sound that is indeed music to the ears.
Via: Engadget