Trash closet – the very term might evoke images of a cheap closet with ill defined design credentials. Well, the actual 'Trash Closet' from Marijke and Sander Lucas couldn't be more far off from our stereotypical reverie. The whimsically designed contrivance is a working cabinet made from old and used furniture pieces that were salvaged from the streets of Amsterdam.
According to a startling statistical figure from EPA, United States alone accounts for a whopping 9.8 million tons of furniture in its landfills. This huge numerical scope alludes to the wastage pattern of modern-day consumerism, which on the other hand is negatively affecting nature and forests.
So in essence, the oak wood-crafted Trash Closet is a symbolic (and functional) design item that serves as a reminder to human being's destructive nature when it comes to large scale commercialism. This visual ambit is aptly portrayed through the innovative as well as artistic usage of discarded chairs and tables. As a result, the ultimate design stands out as a recycled sculptural unit with its own symbolic force and practical storage purposes.
As Sander Lucas makes it clear –
Considering the environmental devastation occurring on a global-scale; ranging from deforestation in the amazon to our global consumerism crisis, the trash closet is intended to be an aesthetic attention grabber with the purpose of educating individuals to be more cautious with what they do with old furniture.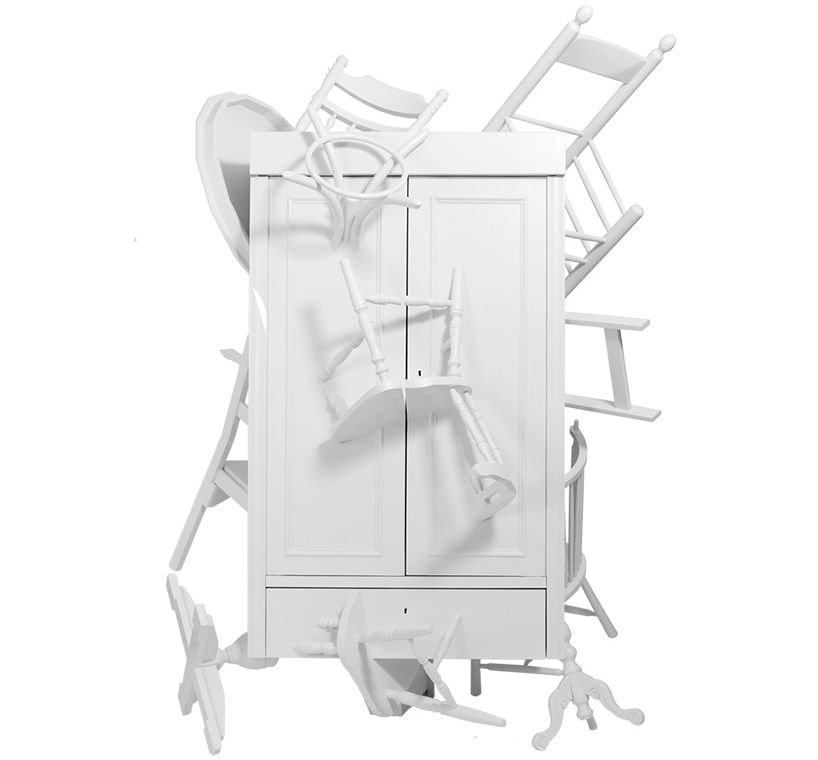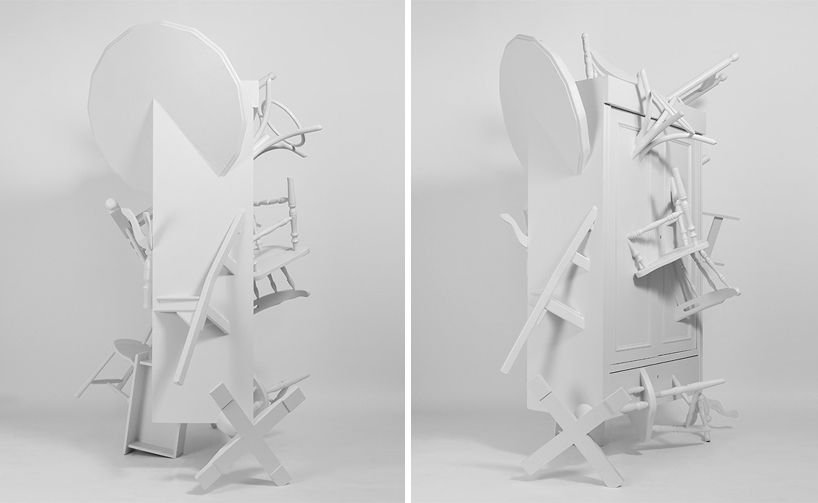 The Trash Closet is available in limited edition from Dutch Design Only, with a price of €8,140 (around $11,235)
Via: DesignBoom