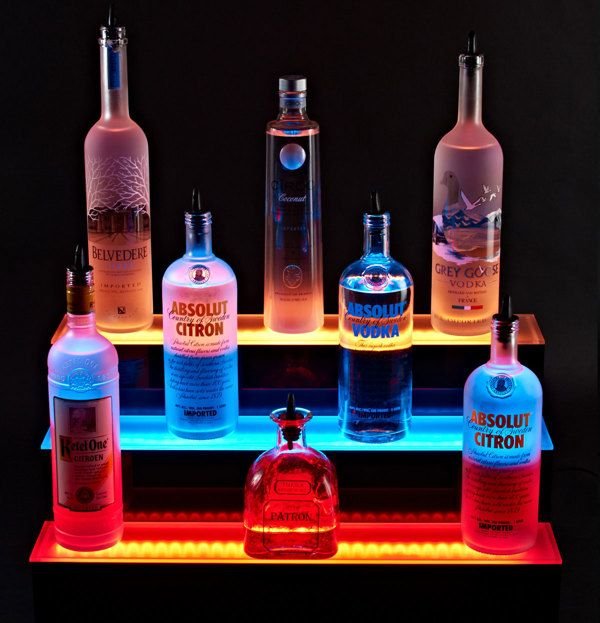 The play of light and shadow has always brought up the more elegant side to various home decor items. The Illuminated Bar Shelves from Chicago-based Armana holds on to this evolved design consideration, albeit with a vibrant flurry of its own. The end result pertains to a superior home bar display that takes advantage of your liquors' transparency to create an ambiance of ethereal yet colorful objects.
As can be deduced from the images, the bar shelves utilize LEDs that project their vivacity directly onto the liquor bottle. Moreover, some of the three tier arrangements make use of multiple hues (individual hue for each row), which in turn impart duality of colors to each liquor bottle (see top image).
Coming to the physical features of the Illuminated Bar Shelves, each tier component is crafted from acrylic for the transparent effect. The complementary lighting setup powered by standard outlets, comprises of 3-chip RGB LED lights with low heat credentials. And, the best part is – the multiple lighting effects can be controlled on a remote basis with a dedicated wireless device.
Lastly, as for the capacity of the Illuminated Bar Shelves, the three tiered assemblies come with variant tier lengths. For example – the 2 ft three-tier system tailored for homes, can hold 24 bottles, while the largest 6 ft three-tier system for commercial pubs and bars, can hold a whopping 72 bottles.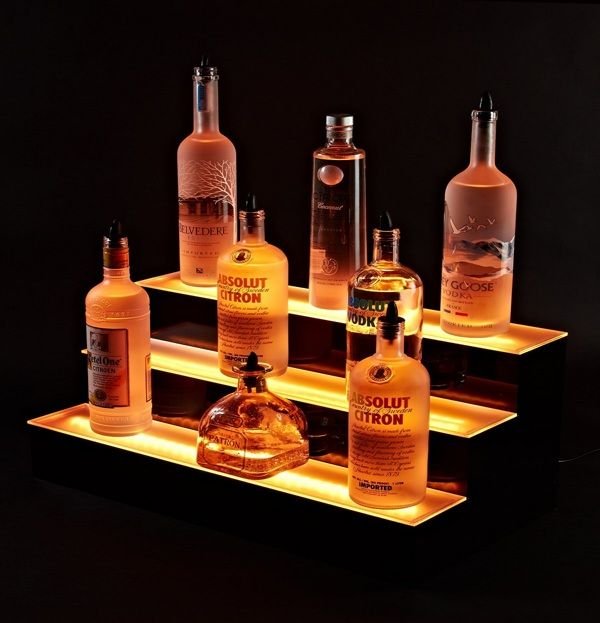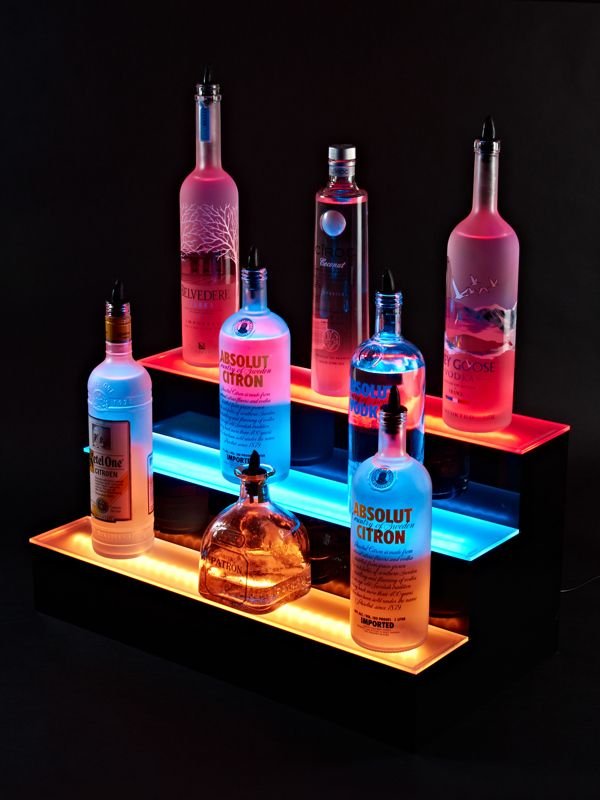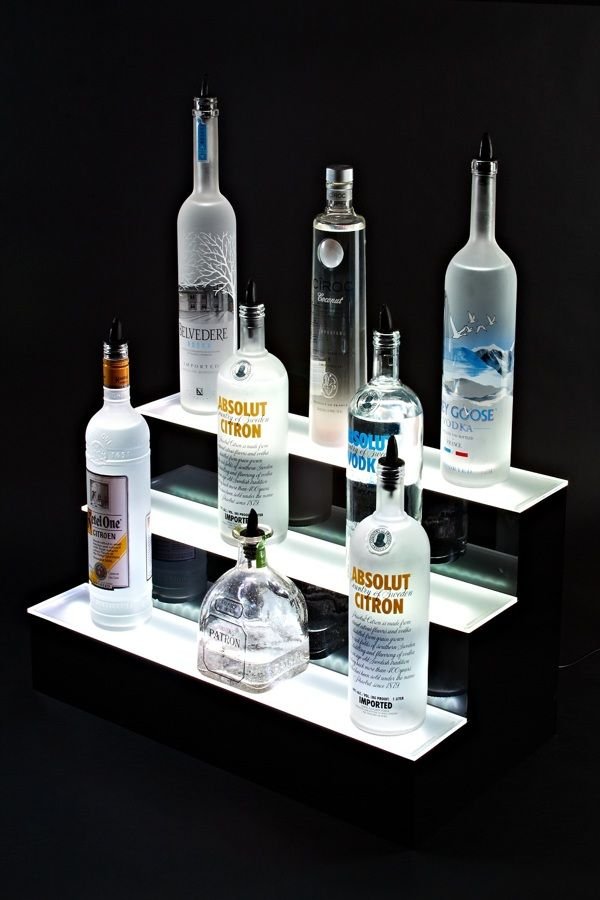 For more details on pricing, please check the product's home page.