During the primitive stone-age days, humans in a tribe or family gathered around the fire to spend their time together. In essence, there was practical side (which entailed keeping warm) as well as a societal side (which entailed being close to each other) to this collective affair. However, in our modern day, the families have grown much smaller – and yet, the individuals of such families continue to drift apart due to contemporary constraints of busy lifestyles and virtual mediums. Designer Stephanie Langard has observed this uninspiring trend, and as a nifty solution she has conceptualized the aptly named 'Domestic Gathering'.
Envisaged as a carpet crafted in the 'tapis' style, which is the traditional weaving style from Lampung, Indonesia. This handmade crafting scope involves the natural material to be woven in particular stripes with regular motifs. In this case however, the 'piece de resistance' of the Domestic Gathering will be the centrally positioned fireplace. As we can make out from the conceptual renderings, the circular recess will be internally lined with a polished, fire-resistant coating that effectively turns the carpet into a portable fireplace.
In essence, the Domestic Gathering will bring back the trend of family gatherings inside a confined space – a seemingly elusive feat that was last achieved convincingly by television sets during their heydays. This incredible ambit of "emotion, light and heat" will obviously be further complemented by the high level of tapis craftsmanship, thus bringing forth a new vernacular decor angle into your very living space.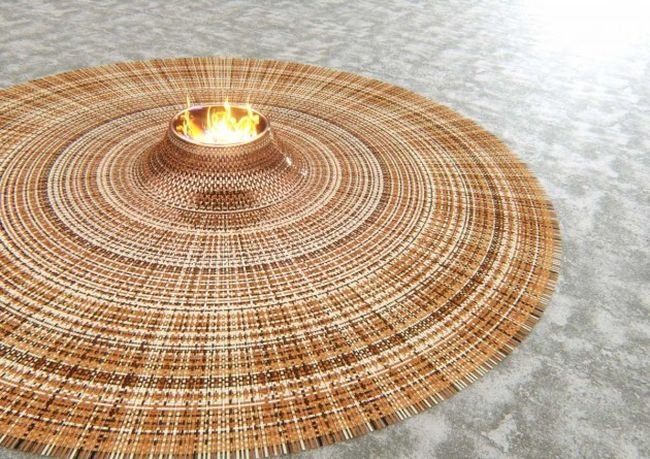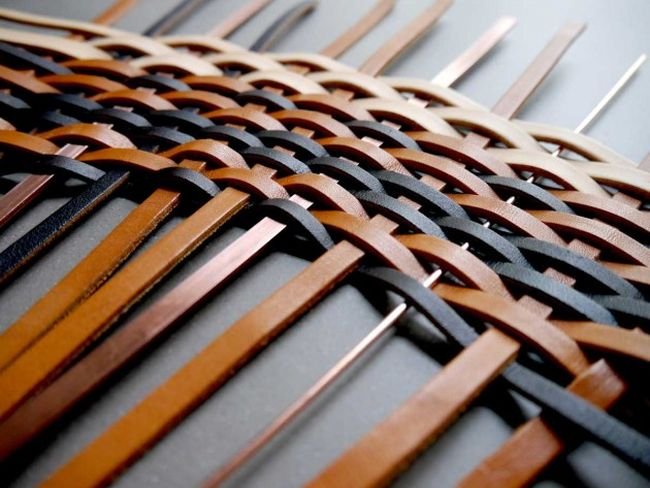 Via: Contemporist