Tiny house projects do have a way of bringing out the stories of human triumph especially when they happen against considerable odds. This time around 14 year old Sicily Kolbeck has heroically finished up on her grand project of constructing a 128 sq ft dwelling, as an incredible tribute to her late father. The bittersweet achievement comes with its range of interior spaces like bedroom, kitchen and bathroom; while the entire tiny house venture cost just around $10,000 to build.
This tiny house enterprise was originally conceived as an innovative idea for Kolbeck's school project. She went on to take help and gain precious experience from an online community of DIYers. Consequently, she launched a small yet successful commercial campaign in January of last year, with both her parents helping out with the organization and construction details of the building project.
The progress and updates of the venture were covered by Sicily's own La Petite Maison blog. She was also considerably aided by her father Dane Kolbeck, who had expertise in woodworking, while being a tough sailor by profession.
But the entire endeavor came to a baleful halt, when Dan was killed in a car accident on 16th of February. And, as is often the case, his young grieving teenager daughter lost interest in the burgeoning project. However, aid and support did come from various quarters with Luke Bair, a professional home-builder (and Dan's friend) helping out Sicily to achieve her construction goals. Friends and family members also joined in the wonderful venture by helping with the refurbished plans, blueprints and those essential trips to Home Depot.
Finally, after a 5 week long soul-searching road trip, Sicily managed to return to the groove. This time around, the volunteers for the tiny house venture rather increased by virtue of both a bigger community and social media interactions. But it was the young teenager's undying determination and long hours of labor that ultimately made the tiny house a success, with the dwelling's aforementioned apt user-oriented spaces, practical wiring and a sturdy roofing arrangement.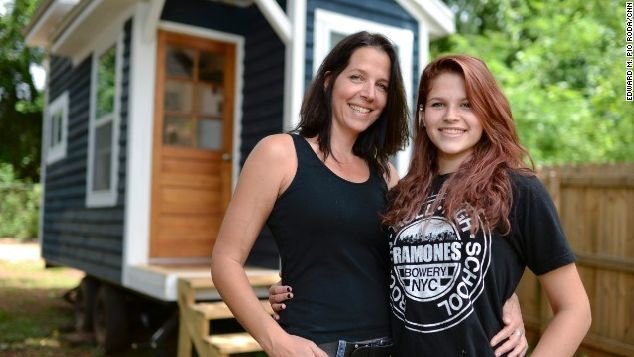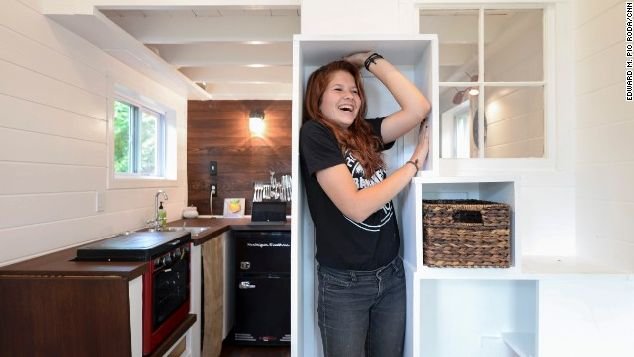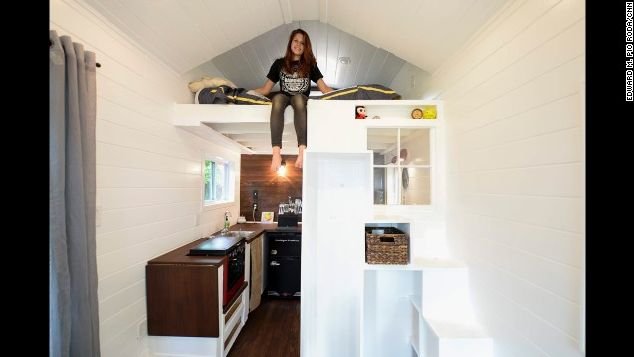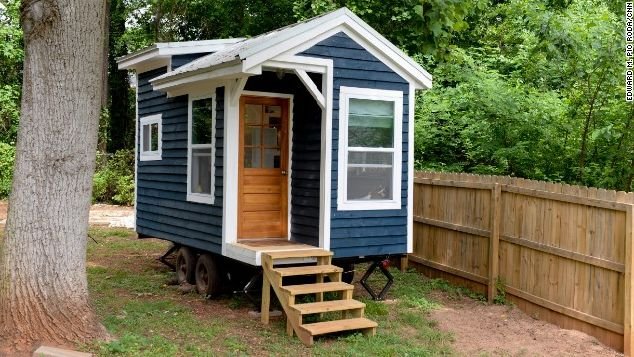 The building in its current state is fully livable, and was unveiled as a heartrending yet gallant tribute to Sicily's late father. As the young architect behind the project has put it forth in a humble manner –
I'm doing it to show him that I can do stuff, to show him that I am capable and he doesn't need to yell at me when I can't use the drill.
Via: Cnn