Probably a brick oven is the best appliance for preparing perfect crust pizza at home. However if you've ever seen traditional brick ovens, then you must be well aware about its laborious construction that has nothing to do with portability. But now Tennessee Stone & Design has brought brick oven and portability together in form of spherical Relic oven.
Designed for mobility, 'Relic' brick oven is made from heat-proof composite stone for robustness, and it's compact enough to be transported to any desired camping or other outdoor locations. Moreover, the robust design of the oven is able to withstand harsh climatic conditions.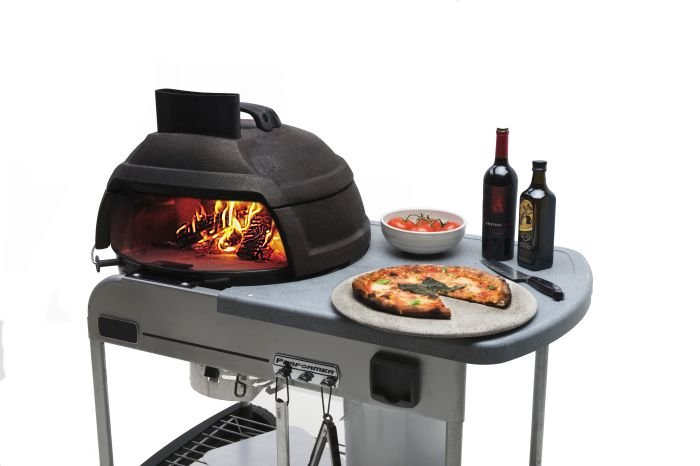 It consists of an oven floor and a three-part dome that interlocks while assembling the elements. The oven floor comes in two models: Firestone for cooking on top of any kettle grill, and another one is Fireslate that lets you cook on any outdoor surface such as picnic tables, kitchen countertops, etc. Basically, this mobile oven will allow you to turn any outdoor surface into a cooking area for preparing various recipes. This means with Relic you won't require a permanent brick fixture in your backyard for cooking.
Once it reaches the perfect temperature, the oven can cook delicious pizzas in just 90 seconds. So, you can prepare your desired crispy pie in no time. To avoid ash getting into your pizza, the fire box is placed lower than the cooking surface. For now, the makers of the oven are seeking funds on Kickstarter for reaching its production phase. You can reserve one by pledging at $1,095.
Via: CoolThings