If you own the luxury $300,000 Rolls-Royce Wraith, then you must be looking for equally stylish luggage to complement your extravagant vehicle. When you think of high-end luggage set, probably Louis Vuitton is the first brand that comes to your mind. But after looking at the gorgeous six-piece luggage set by Rolls-Royce your brand choice is definitely going to change for good.
The Rolls-Royce luggage set consists of two Grand Tourer valises, three Long Weekender bags, and one Garment Carrier. Each bag is made from premium hand-stitched leather upholstering carbon-fiber frame. The bags are also installed with magnetic fasteners that are carved from aerospace-grade aluminum with machine polishing for elegant aesthetics.
To give the luggage a magnificent charm of the classy car, Rolls' The Spirit of Ecstasy hood ornament shape has been etched outside each piece. Furthermore, self-righting wheel centers are integrated onto the bags with double-R logo. This way's you'll always be carrying a piece of your lavish Rolls-Royce even when you're traveling via airplane.
So, why carry your stuff in conventional looking travel bags, when you could travel in style with Rolls-Royce luggage set. However, you need to pay a hefty price $46,000 for this exclusive collection.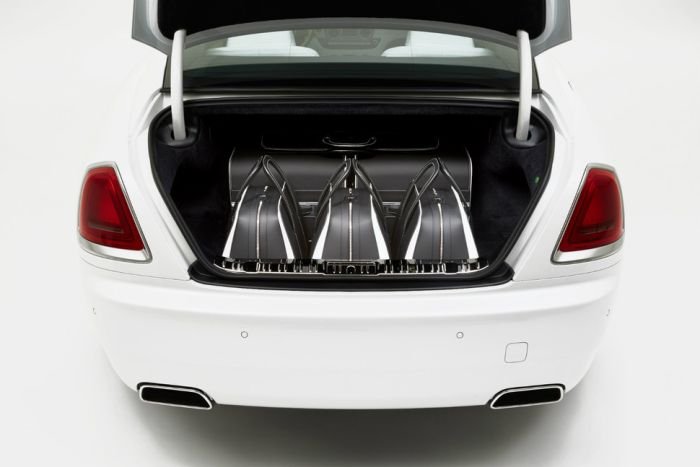 Via: Ubergizmo