This 8-bit Rise and Shine mug will smile when you pour any hot liquid in it. The sleepy face on it changes into a big happy face almost immediately – by virtue of the heat changing technology.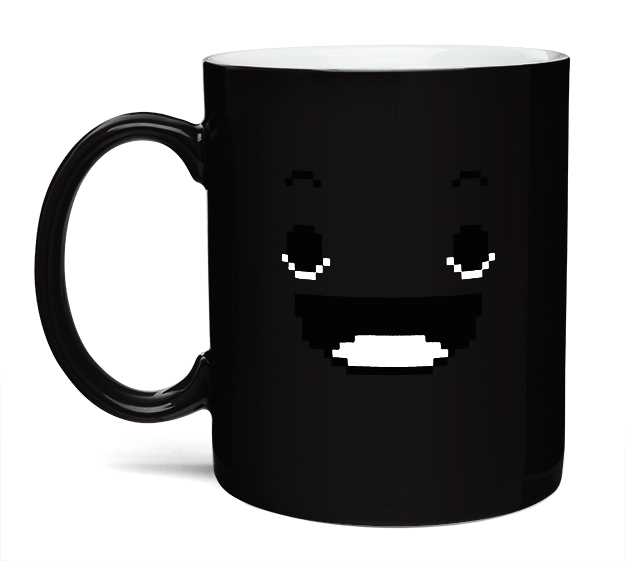 After a long day at work when you come home and slop into your chair, all you long for is a cup of hot coffee. You brain refuses to work and when you look at your Rise and Shine Mug , you see it is asleep too. Just pour hot coffee in it and see it wake up.
The bright face of the Rise and Shine Mug is sure to bring a smile to your face. The smiling face on a blue backdrop is sure to brighten your day. Once you are done drinking and the mug cools down, it will go back to sleep again. Every time you are in despair or in need of a smile, just pour some hit tea or coffee in the 8-bit Mug and get powered instantly. The mug can be cleaned and is not microwave or dishwasher safe. It is made of top quality ceramic and is 3.15″ diameter x 3.75″ tall, approximately.
The 8-Bit Rise & Shine Heat Mug, tells you exactly if you're coffee is ready for sipping or not. Gone are the days when you have to grimace in bad taste after sipping cold hot chocolate. Drink hot coffee, every time.
Buy – $11.99