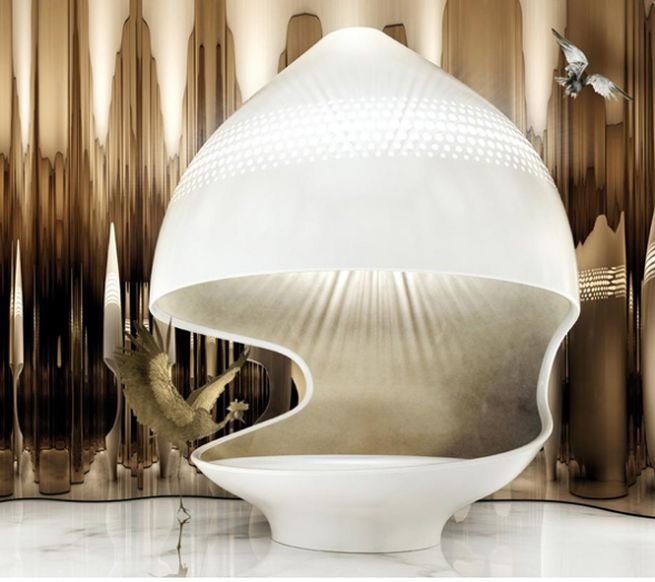 Grand, opulent and ostentatious; this is the aptly named Cleopatra luxury bathtub from Kaldewei (designed by Ippolito Fleitz). The historical Cleopatra (Cleopatra VII Philopator) was known for her guile, charm, beauty and magnificent lifestyle. These very same qualities form the cornerstone of the regal bathtub, showcased through its imposing size and fascinating form.
In many ways, the Cleopatra luxury bathtub gives us the impression of a throne, in allusion to original Cleopatra's status as the last of active pharaoh of Ancient Egypt. This 'throne' is conceived as a part of a larger semi-private shell, thus maintaining its essence of exclusivity. A splendid lighting fixture presumably incorporated inside the top section of the shell accentuates upon this level of majesty.
The ambitious scale of the luxury bathtub is not only about its pompous credentials. The expansive space also allows for those romantic sessions of what the studio describes as 'occasional togetherness'. So, at the end of the day, the lofty design considerations do play their part alongside the familiar level of intimacy all human beings (queens or commoners) crave.
Via: DecoNiche