Bored of all those programs like the Yule Log where Christmas time television slots just show wood burning in the fireplace?
Well, Netflix has come up with a tongue-in-cheek retort to those uninspired pieces of so-called 'shows' with their trailer for a supposedly upcoming movie – 'Fireplace For Your Home'.
Having all the ingredients of a cinematic masterpiece, including a somber-voiced narrator (presumably, not Morgan Freeman) and classy camera angles with slow takes, Netflix has put some seriously wisecracking stuff into the promotion (please ignore the oxymoron!).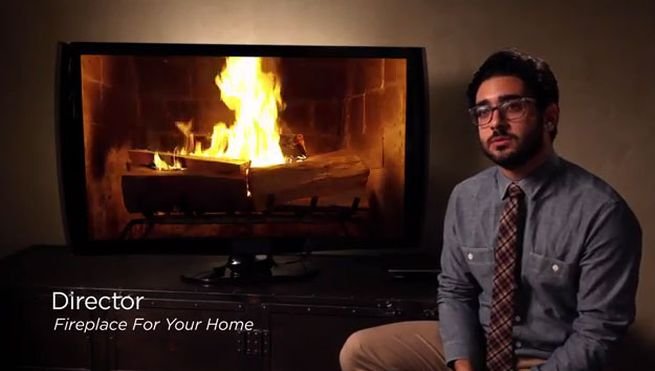 In fact, the narrative is interspersed by parodied reviews, with amusing lines like –
I cried when the fire spread to the other log
– by Margaret Lanterman
or
Guaranteed to get you to second base
– by Bertram Weeks.
The trailer is also backed up by a behind-the-scenes segment, where the pedant director with the name 'Director' solemnly discusses about the symbolism of fire burning logs and the painstaking process by which they chose the individual logs 'starring' in the movie.
Check the YouTube video below to enjoy the cheeky scenes.
As for those who are interested in watching the glorious masterpiece, catch it exclusively on Netflix.
Via: KCTV5