It is not often that we come across designs that are entirely reliant on their singular material of construction. The peppy yet elegant Geo Clock from Yonoh Estudio Creativo belongs to this exclusive club, with its intrinsic (and praiseworthy) reliance on contemporary Corian.
For the uninitiated, Corian is actually a solid surface material from DuPont that is created from the sturdy composite of acrylic polymer and alumina trihydrate. And, the fascinating quality of the material (in the realm of designs) is its ability to make joints invisible when different pieces of Corian are attached (with epoxy or adhesive) to each other.
The designers of the Geo Clock took advantage of this 'seamless' property to join together various geometrical shapes into a seemingly monolithic form. Interestingly enough, these colored geometric patterns are outlined against an minimalist palette, which is rather accentuated by the white hue of the largest section of the clock. So in essence, the clock design is all about the subtle hint of vibrancy that is aptly checked by the simplicity of the material, form and colors.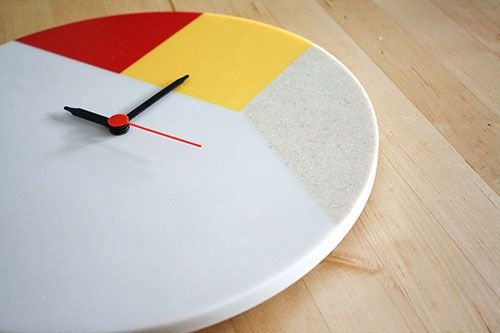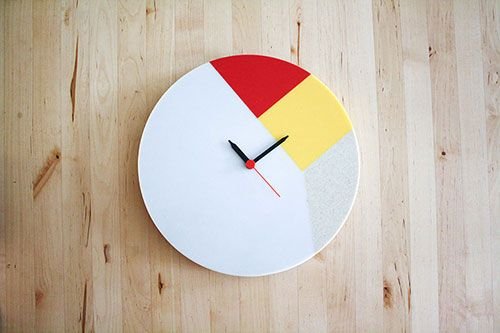 Dimension – 30 cm diameter.
Source: Yonoh