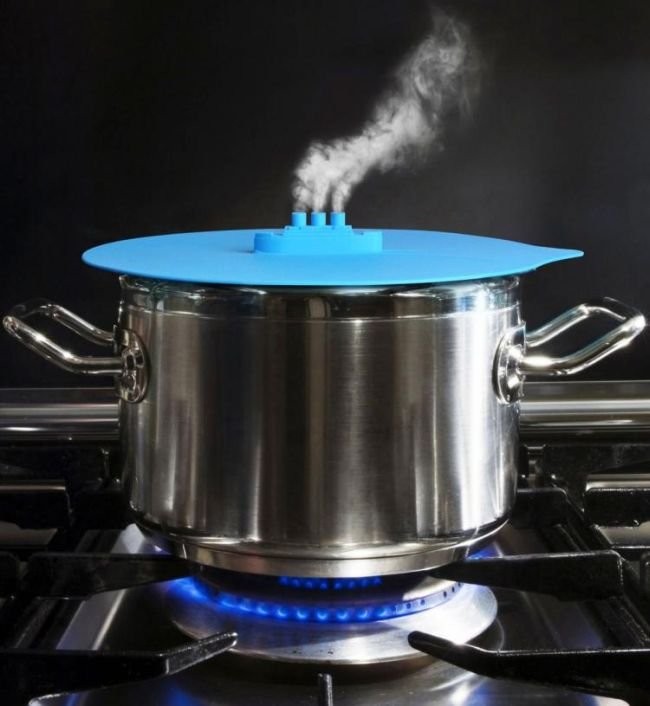 Last week, we talked about a Youtuber actually cooking his meal in a miniature toy kitchen set. Well, this time around, you don't have to sacrifice your diet quantities for a gimmick. The Steam Ship Pot Cover avoids your pot lid's steam fueled whistling and clapping with its nifty plastic ship motif.
As many of you many have comprehended by now, the heated vapors from the cooking are let loose through the funnels of the plastic ship atop the Steam Ship Pot Cover. In essence, it is a poetic setup with the steam being dissipated from the tiny steam ship's chimneys.
Beyond fun symbolism, the entire Steam Ship Pot Cover is crafted from sturdy silicone, which makes it both dishwasher and microwave safe. The color scheme in turn pertains to blue – due its association with the ocean. However, users can also opt for a house top variant with chimneys (instead of a steam ship top), and this model comes with a green hue to replicate nature and lawns.
Buy – $13.50.