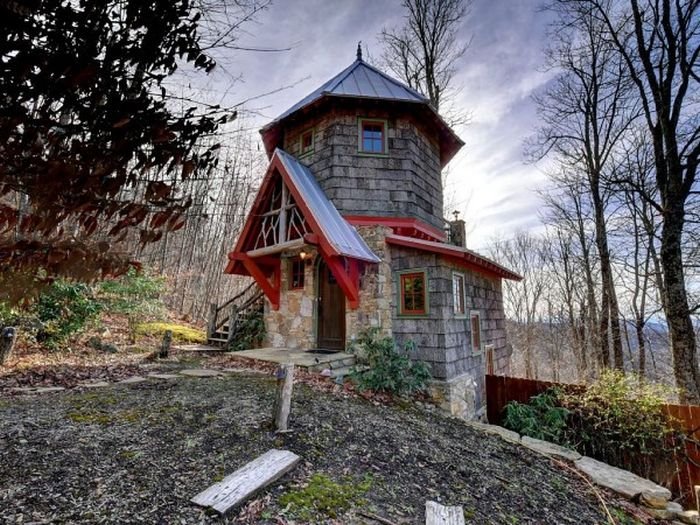 Inspired by the spectacular Hollywood trilogy "The Lord of the Rings," the Hobbit House is a three-storied mini castle located in the Blue Ridge Mountains in Asheville. Filled with all the modern amenities, the house just spreads in 850 square feet in area.
The main door leads you straight into the beautifully designed living area. The exquisite woodwork, a fireplace, a fully equipped Kitchen and cool furniture occupy the living area. The smooth woodwork is quite an example of artisanship. There is a flat screen TV just above the fireplace. The kitchen has appropriate storage area with all modern equipment.
Wolf Ridge Ski Resort in the vicinity poses magnificently opposite the balcony area. The steps in the staircase are broad and low heighted and entirely wooden and engravings on the front of each step, gives a tranquilizing experience. You would read imagine, rejuvenate, enjoy, friendship, seasons, tranquility and a few other words as up climb up stairs. These stairs lead to the master bedroom and a guestroom.
The master bedroom has an ethic touch, whereas the guestroom is like a fun room that features a wooden bunker bed to accommodate a foosball table and a dartboard. To freshen up, the house also features a neat bath with shower. A grill is placed outside to cook in the open and enjoy the outdoor ambience. A hot tub in the patio makes the entire experience magical.
This Hobbit house is a perfect place to escape from the maddening crowd and engage in adventure. The luxurious interiors and contemporary equipment make you feel like a king on a holiday in his mini castle. The exteriors of the house, passionately built in the woods are a reminiscent of the era bygone. This compact castle would be an ideal place for writing a book or taking a break from the hectic routine you go through.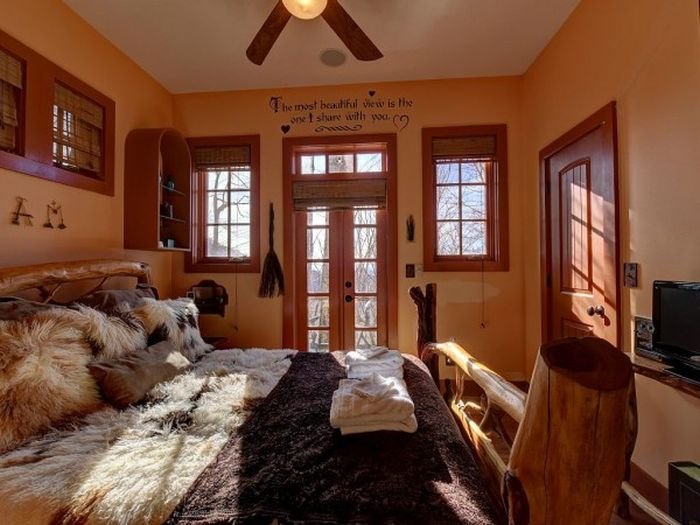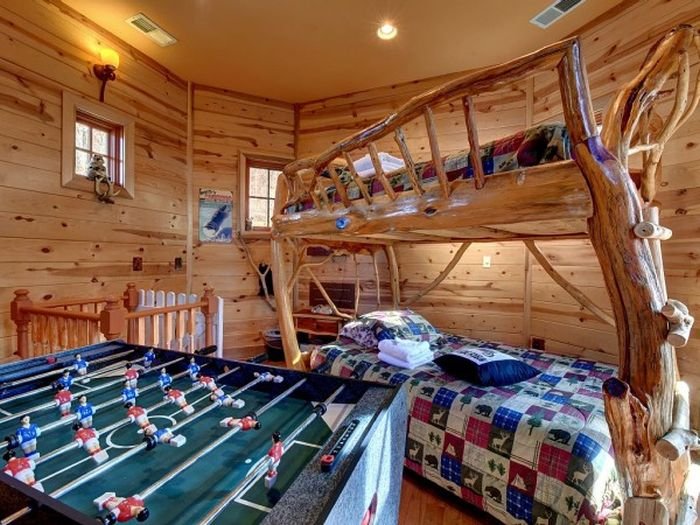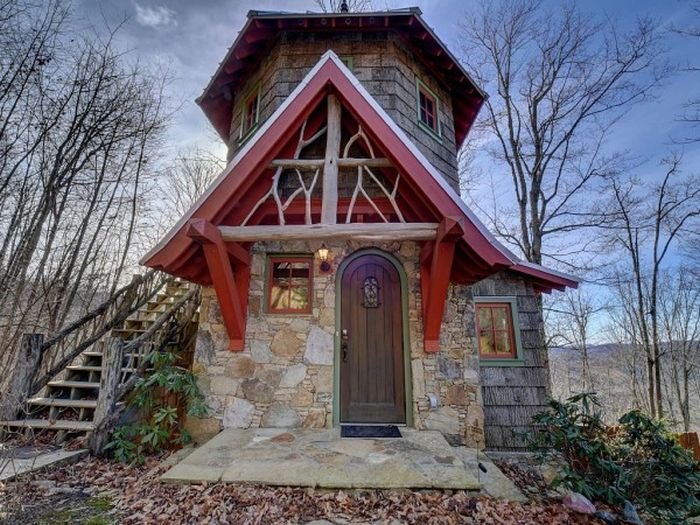 Via: Asheville