Industrial styling meets Steampunk, and the glorious art-deco inspired end result is the bathroom and kitchen faucets from the Elan Vital Collection (by Watermark). The above pictured bathroom faucet showcases a bronze tinge that matches up with the 'gravitas' of a high-end setting.
On closer inspection, we can find stencil typeface on the handles, along with a range of complementary accouterments, including a classy yet customizable pot filler, an elegant soap holder, and a useful side spray mechanism. And, the good part is – the snazzy nature of the collection is not just limited to its aesthetics, but also entails usability with adjustable height, width and detachable components.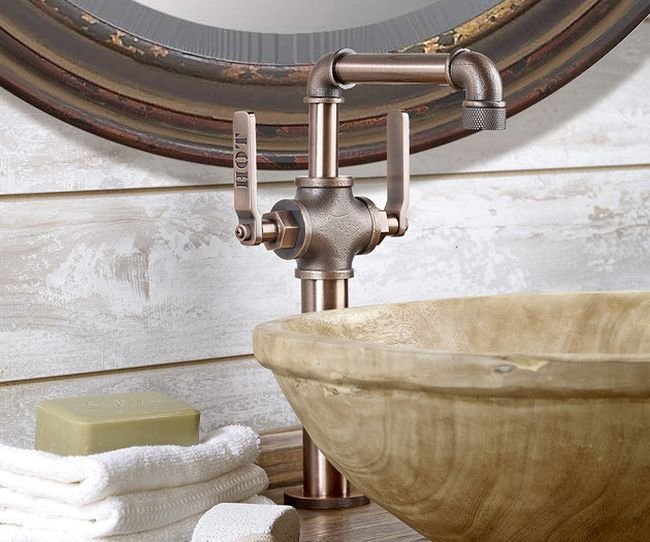 Moving on to the kitchen faucet from the Elan Vital Collection, Watermark has hit the 'industrial' mark once again, with minimalism taking a center stage in the design scope. To that end, the telescopic neck can be both extended and retracted – thus notching it up on the practical level. The main faucet in turn is accompanied by an advanced tap with built-in hydro progressive valve (for controlling the flow rate and temperature of water), and an effective side spray mechanism. All of these kitchen components are available in 12 variant finishes.
Lastly, in regard to these swanky aspects, suffice it say – the Elan Vital Collection does maintain its design pedigree. So, it doesn't really come as a surprise that the collection features in many ritzy setups, including Ritz-Carlton in Shanghai and Trump's Park Avenue in Miami Beach.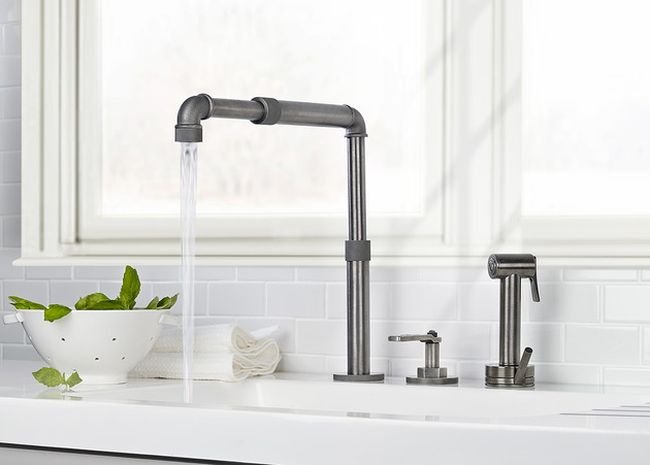 Via: Trendir