In the present era of modernity, innovative designing and technology, bathroom is not just a place for taking shower or for doing any leisure activity. Nowadays bathrooms are used for adding beauty and style to one's house. Bathroom designs are ever changing with changing time. Below is the list of top 5 modern and innovative bathroom designs. Have a look:
1. Shower Screen Bathroom designs
Shower screen bathrooms give a very stylish and luxurious look; they are very elegant and simple. Shower screen bathrooms are very popular among Australian people. Single panel, frameless, folding and sliding screens are the most commonly used shower screens designs.
Frameless shower screens are most popular among people, because they give a clean and neat look to your bathrooms. The most advantage these types of bathrooms give is that, they prevent water from splashing on the floor. According to a recent study most modern architects and designers prefer to use shower screens designs as they add more space and elegant look.
2. Delftware type Bathroom Designs
In these types of bathrooms, Delftware designs are used. In delftware designs white glaze is applied and it is decorated with metal oxides. Bathrooms equipments are designed with these delftware designs. These designs are popular in many European countries i.e. Netherlands, Spain etc
Delftware designs give very elegant and stylish look.
3. Wooden Bathroom designs
Wooden Bathroom designs are very popular nowadays. In these type of designs, bathrooms equipment, wall and flooring is made up of wood, which gives a very modern and aesthetic look. Wooden floor and walls are expensive but they are very strong and long lasting. Other than that, they are available in different colors and shapes.
Wooden bathroom designs are mostly popular in western countries.
4. Japanese Bathroom Designs
Japanese Bathroom designs are really getting popular in western countries. Japanese bathroom designs have two common very attributes. First it has deep tub inside and second it has a separate compartment for the toilet.
Japanese designers have added really modern features in their bathrooms such as talking toilets, internet capable cell phones (through which data can be sent to anyone) and medical sensors (which can measure blood pressure & sugar)
5. Cottage Bathroom Designs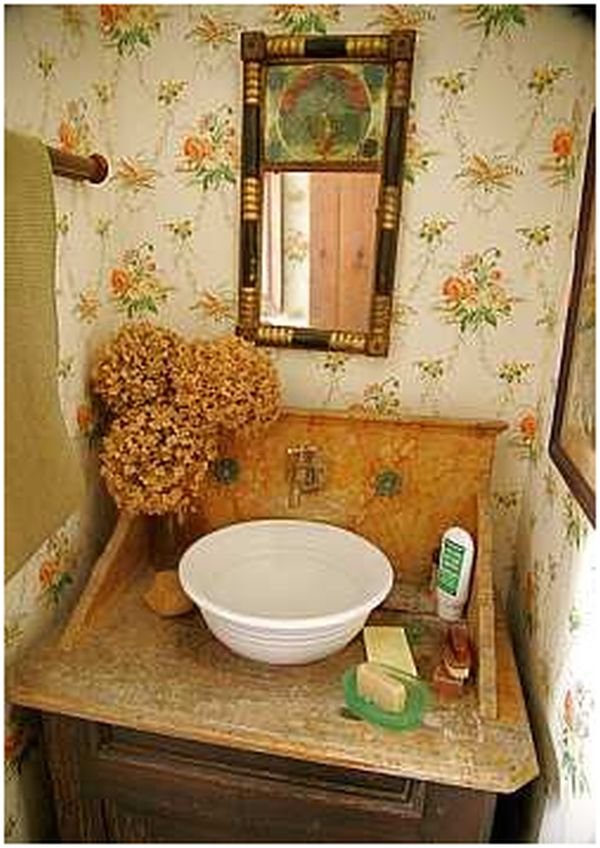 Cottage styled bathroom designs are mostly decorated by second hand goods. In cottage bathroom designs usually people use things which are already in use for other purposes .In cottage bathroom designs brown color is mostly followed and is very popular among designers; and mostly mosaic tiles are used to decorate the floors.