The winter holidays might have come to a close, but cookies, cakes and assorted delicacies are favorites all throughout the year. However, the predicament lies with the adequate mixtures and precise ingredient quantities many of these special food items require.
Of course, some of us do opt for kitchen scales for such precision cooking. Still our untidy hands play spoil sport by smudging on the scale controllers, along with leaving their 'prints' on the clean counter top.
Well, Williams-Sonoma have found has a way around this messy problem with their Touchless Tare Glass Scale. As the name suggests, you can easily tare the scale to zero by just moving your hand over the sensor. This makes weighing your ingredients a completely hand-free operation.
Other convenient features of the Touchless Tare Glass Scale includes – an 1-inch LED display for showing the weights and a single button that allows the scale to convert from U.S. to metric measurements. However, the uniquely nifty attribute would surely relate to the integrated Aquatronic technology, which entails the precise ability to effectively measure liquid ingredients.
Lastly, the usability scope is also improved with the Touchless Tare Glass Scale svelte form-factor that makes room for other kitchen gadgets on your counter top. This is complemented by a stain resistant tempered-glass platform that is odor resistant and much easier to clean.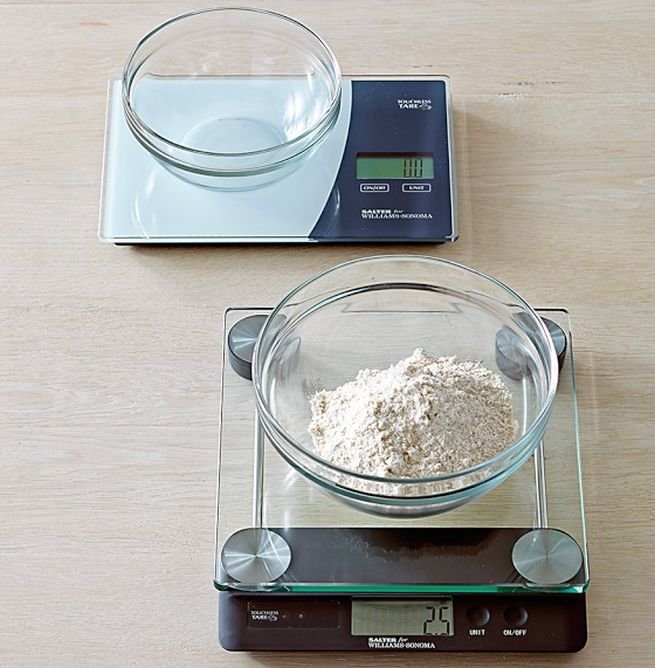 Price – $39.95. For buying details, refer to Williams-Sonoma's product page.
Via: CNet