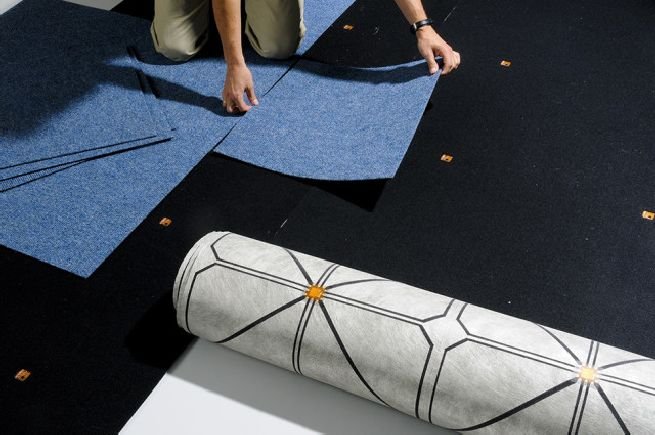 Old age is indeed taxing on one's body. Although it is inexorable, some people find it especially difficult to cope with the physical and psychological effects of aging. Gradual loss in bone density and degenerative changes in muscles and joints lead to decline of posture.
Consequently, unsteady gait is a common side effect of senescence. In fact, falling is quite dangerous and often fatal among the elderly. Keeping such age-induced impairments in mind, Germany-based company Future-Shape has devised an advanced flooring technology called SensFloor, that consists of 2-mm thick textile underlay fitted with high-tech sensors.
This smart floor cover is made of polyester fleece textile, equipped with four radio modules and 32 proximity sensors per square meter of its area. Similar to the touchscreen mechanism, the integrated sensors are capable of detecting any disturbance in the surrounding electric field, caused as a result of movements on the floor. Depending upon the signal retrieved, they can also figure out whether the person is standing or lying on the floor. SensFloor comes with a wireless controller that collects real-time data for the user's perusal.
Fine conducting metal rods are crisscrossed into the fabric of the rug, thus completing the sensor circuit. Being thin and flexible, it can be easily fixed below PVC and carpets. This highly intuitive system notes the number of people moving around, even those using wheelchairs. It also discerns liquid spills on the carpet, and can serve as a smart control for lights and automatic doors.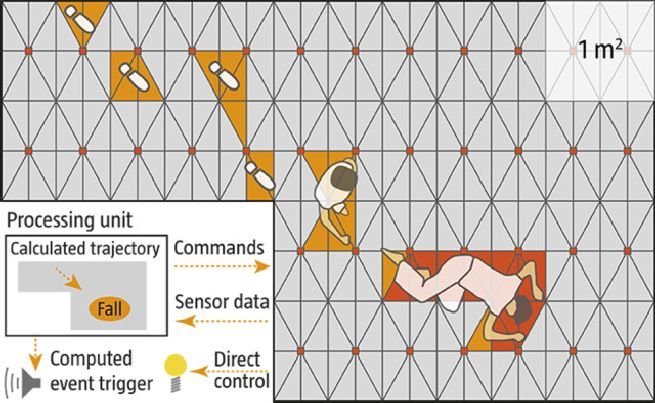 Apart from its obvious applications in the health care and elder-care world, as in nursing homes and other assisted living facilities, the sensor-enabled mat can be used in stores to record the behavior of buyers. Its exceptional receptivity can even help detect any kind of security breaches. According to the makers, the SensFloor monitoring system is in fact much less intrusive that the conventional video cameras located inside shops and retirement homes.
At $270 per 11 square feet, rounding up to about $27,000 for a standard-sized apartment, this advanced floor covering, however, is definitely very expensive. Additionally, the company assures that with greater demand, the cost will eventually drop to $68 per 11 sq ft.
20 units of SensFloor have already been installed in various institutes and homes in Europe, one among them being a 70-room nursing home in Alsace, France.
Want to know more about this product? Visit Future-Shape's website.
Via: Gizmodo