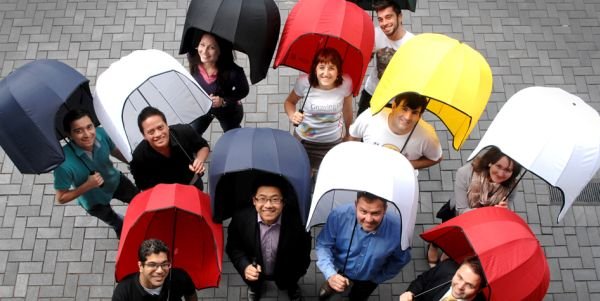 With the chimes of rainy season ringing at all corners of the Northern Hemisphere, our good ole brollies might yet save the day from those light drizzles and dribbles. However, people with a bit of fashion sense (and gusto) do not take kindly to the drab black color compositions or the conventional shapes of our everyday used umbrellas. And, hence as a commercial solution, a UK based company Rainshader have come up with their collection of vibrant umbrellas to cheer up your day even in the gloomy state of incessant rains and muddy puddles.
The company's collection of Sport Model Umbrellas is available in six different colors – White, Black, Red, Navy Blue, Green and Yellow. And, beyond the vivacious hues, the shape of the umbrellas are also quite unique with one side of the design extending downwards. This expansive form guards you against those dastardly 'slanting' sprays of rain, along with shielding you from the effects of sun and wind.
According to the company's homepage, they also provide Promotional Umbrellas that exhibit corporate logos and brand. More importantly, you can actually customize the umbrella designs to suit your shade oriented purpose on special occasions.
Price (of each Sport Model Umbrella) – £24.99 (around $39)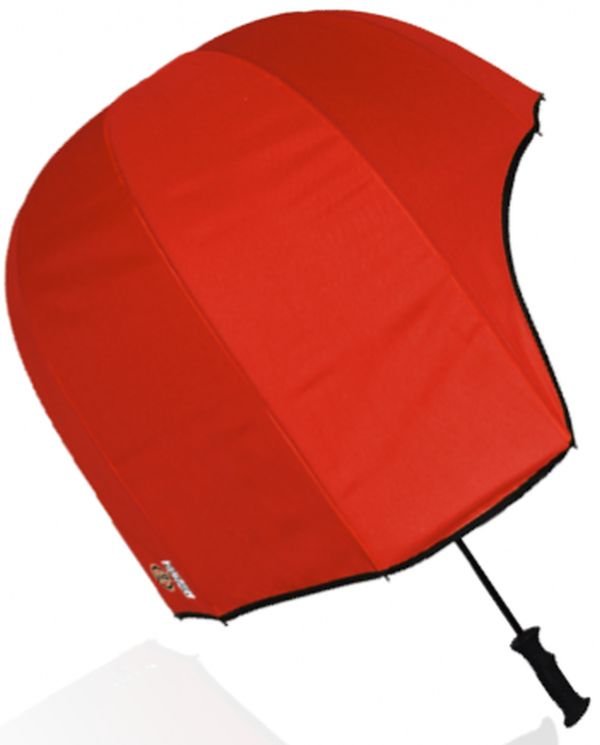 Via: Rainshader