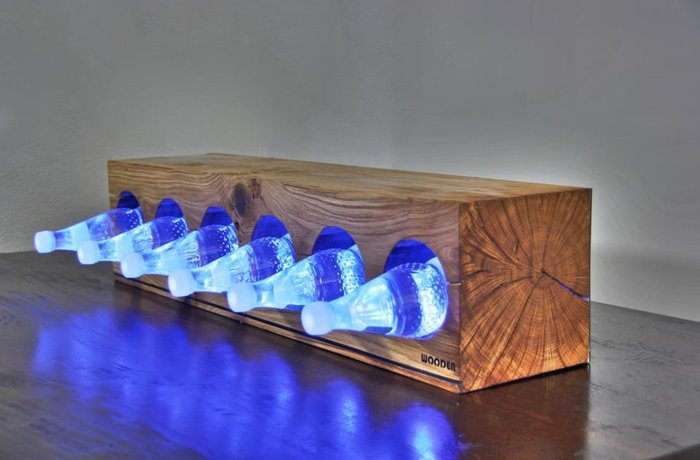 Wooden-Germany brings yet another classic and intriguing piece of wooden bar designed using solid oak beam. The Wooden Bar is a bottle holding bar, conceived to blend interior of a bar with nature. The wooden bar is integrated with LEDs to add colorful effect in the bar section.
The log is added with RGB color lights, an additive color model used to create various ways to reproduce broad array of colors. The 31.5 x 7.5 x 7.5 inches wooden beam is available in three standard colors, black, white and green.
The lightning inside the wooden bar can be controlled using a free mobile app. The light can be controlled with a smartphone and even be tuned to glow with music beats. There is also manual option with pre-designed stored programs to manage color lights.  The usage of the LED lights, make the wooden bar an ecological friendly as well as energy efficient product that is leaves zero carbon footprints.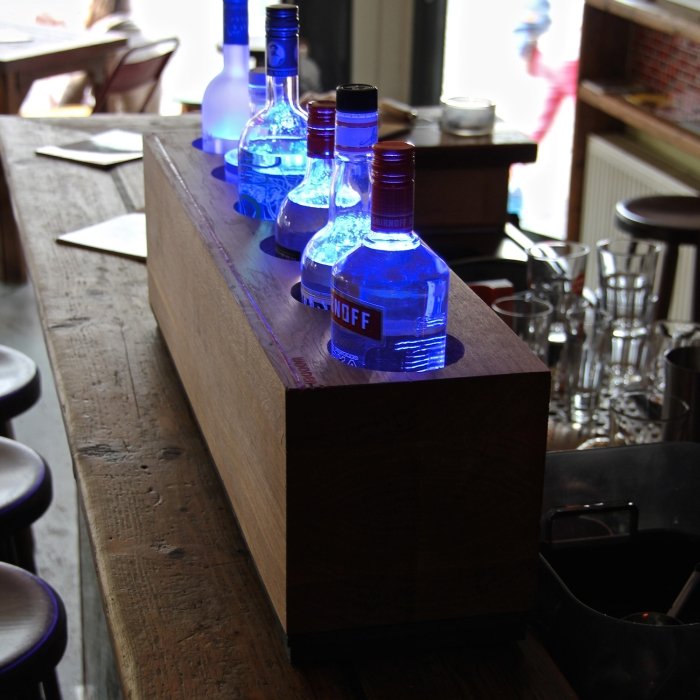 The Wooden bar is a work of art that can be used as spirit bottle holder or just as a perfect home décor item to increase the aesthetics of a room.