The practicality of a cooler is exponentially increased if the advantage of portability is taken into the fray. The above pictured YETI Hopper does one better, by posing as a conventional shoulder bag that espouses familiar mobility. In other words, it entails an incredible combo of both a handy bag and a beverage cooler, thus adding yet another convenient dimension to modern-day chillers.
The soft-sided design has a substantial capacity to carry 5.2 gallons in its hidden compartments. And for those who are already a bit skeptical about the effectiveness of the bag-cooler, the YETI Hopper comprises of a completely water-proof inner lining that is equally complemented by the water-resistant nature of the outer fabric, along with the leak-free airtight zipper.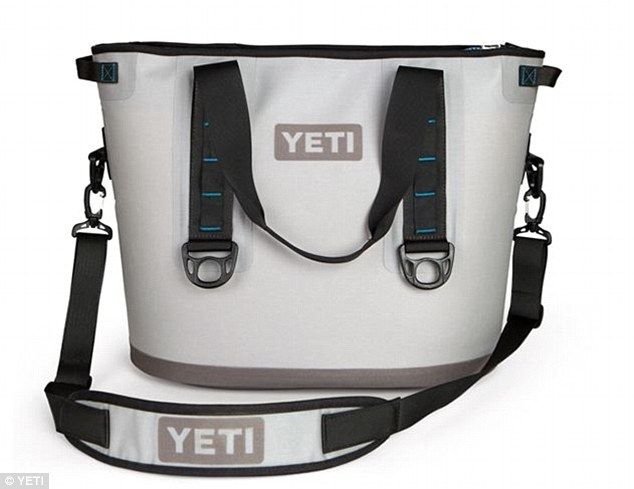 Of course, all of such outdoor-oriented resistances would be futile if the inner temperature melts away all the ice. To that end, the bag-cooler boasts of thick layers of insulation (of 1-inch) on both sides. The bottom section has a thicker insulative coating so as to mitigate the heating effect of warm surfaces on which the bag might be kept.
Unfortunately, for those of us who are looking forth to a great backpack cooler for the last few days of the summer – the YETI Hopper will not make its commercial debut until October of this year. The pricing is kept at $300, and keep an eye on this product page link for more info in the future.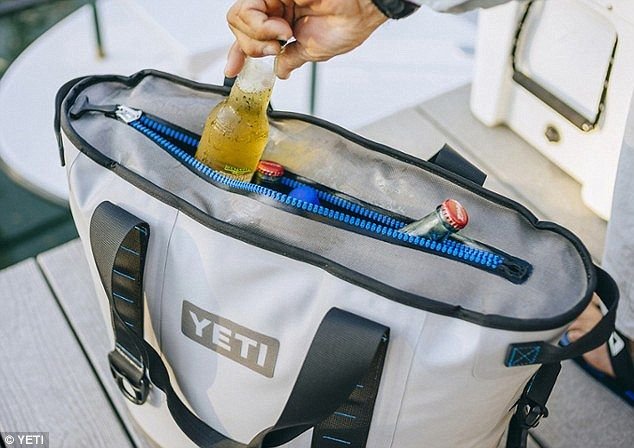 Via: DailyMail