Easy to install, operate and maintain, "Yoovee ultraviolet water sterilization" is a commercial ultraviolet (UV) water disinfection, mixing and aeration system. It is capable to sanitizes water instantly without using any chemicals with powerful 254nm UV light. This completely destroys 99.9% of water borne germs at a flow rate of 180 L/min at 250 kPa. Also suitable for larger water flows and destroys chloramines.
With waterproofed chamber assembly and electrical control box it becomes easy to install it outdoors. To monitor aeration, water quality and UV lamp polycarbonate chamber is in place and to install YooVee Ultraviolet CRS1E 180 L/min one have just to mount the YooVee chamber and control box with brackets supplied. Further do plumb water inlet & outlet before you plug in the power supply and installation is finished up.
Unique chamber design has been mechanized to increase turbulence that forces water to pass close to the UV light 15 times to enhance UV irradiation. The unique Hydrodynamic flow is well equipped to reduce particulate matter from shading or blinding the pathogenic microorganisms from the UV light. This makes it suitable for non filtered and high turbidity water treatment applications.
There is an optional Venturi, which allows for inline aeration. Venturi is combined with the chamber's unique hydrodynamic mixing action allowing ozone and other chemicals to be injected and dispersing into the treated water.
Being a chemical reduction system (CRS) yoovee is capable to reduce health risks all those can occur with the products from other chemical water treatment methods.
yoovee ultraviolet water sterilization is best complement and applicable to give us germ free water at:
Drinking water tanks
Commercial Pools & Spas
Heated Hydrotherapy Pools
Aquaculture,
Hydroponics & Lakes
Wash Down Water Treatment
Industrial Water Sanitation
Chemical Injection & Mixing
Algae Control
Iron Removal
Available for $1795.00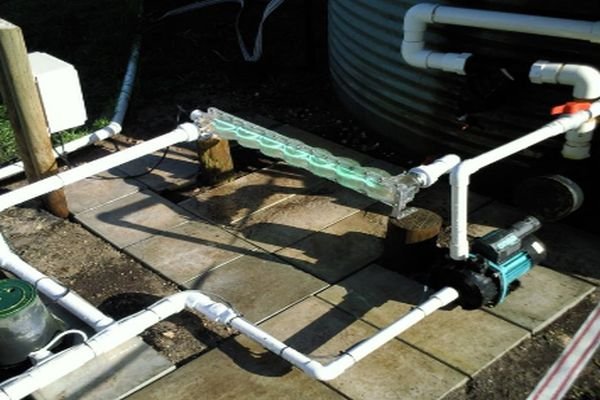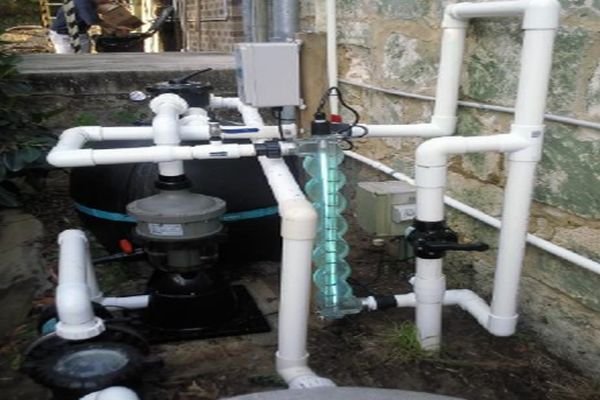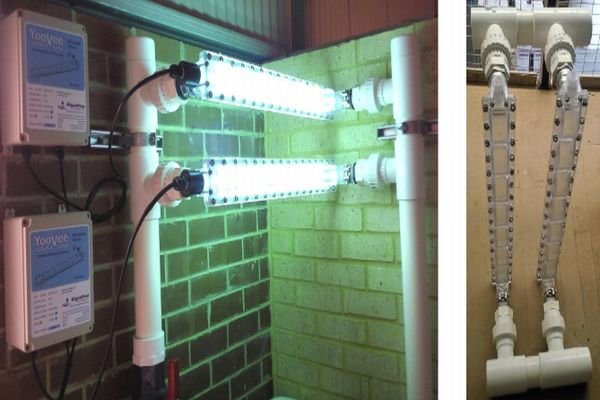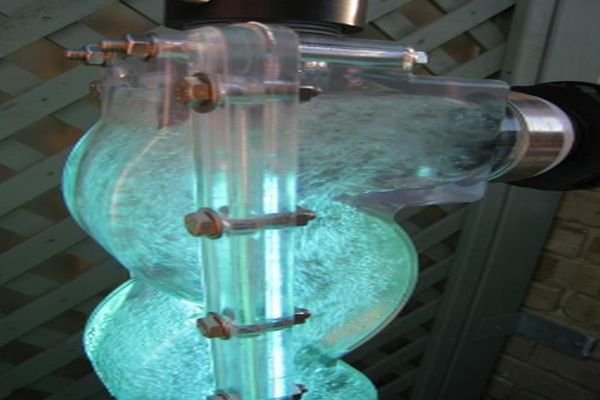 Video: