Previously we had talked about building tips for your backyard shed. However, this time around, we have opted for something which would add to value to your backyard (and front yard) both aesthetically and practically. We are of course talking about garden paths, and how they can be modified and enhanced to meet your landscaping demands. So, without further ado, let us check out a few of such garden path ideas that notch it up on the visual scale.
1. Informal path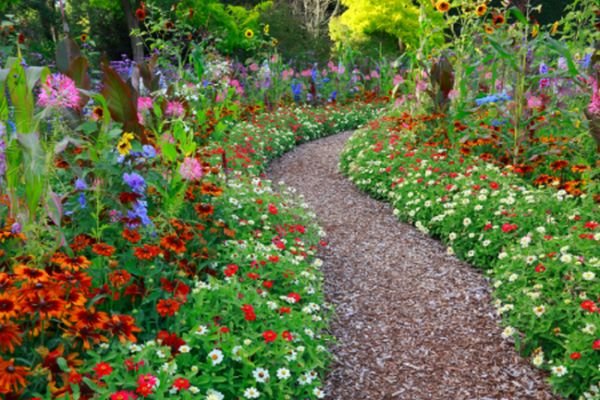 The easiest garden path is obviously the informal pathway that poses as an unobtrusive 'vehicle' of circulation through your beautiful garden.The materials used for such paths can range from gravel to mulch. And, as for the edging, one can opt for concrete, brick and stone and even steel or aluminum.
2. Stepping stones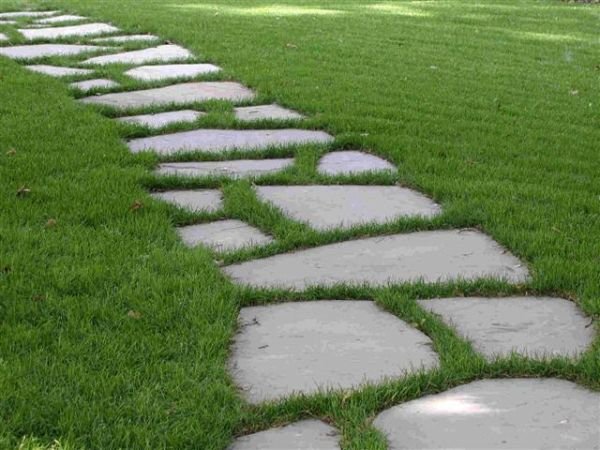 One of the most famous types of garden paths, the stepping stones are nigh perfect for lush green lawns. In fact, it is the contrast of the paleness of stones with the greenness of the grass that creates the visual spectacle. And, furthermore as a tip, one can also plant Purple Blossoms (Mazus reptans) along the edges to enhance upon the depth and vibrancy of the path.
3. Side Yard
When it comes to landscaping, side yards are often not considered as important entities of a house compound. However, one can surely make use of this oft ignored access point, by constructing a decorative garden path over the typically narrow space. This pathway can be further embellished by an assortment of flanking shrubs (as shown in the above image).
4. Planted Garden Paths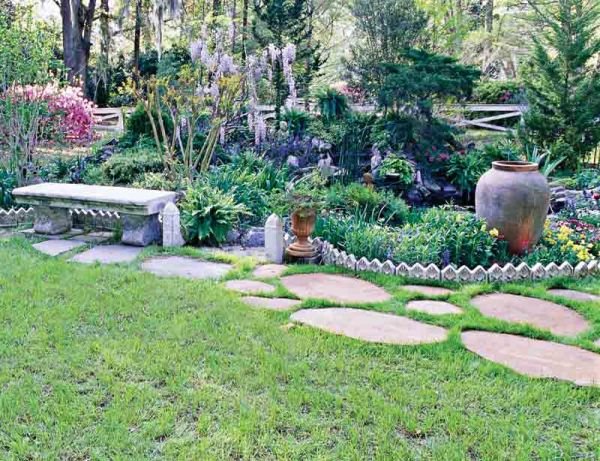 Similar to the scope of stepping stones, the planted garden paths offer a more informal visual essence to your garden. In this regard, there are many perennial plants that can withstand foot traffic and still grow in the small spaces between the stones. A few examples include – Creeping Thyme, Blue Star Creeper, Brass Buttons, Creeping Mazus and Sedum.
5. Stepped Entry
When there is a level difference between your garden path's access point, it is always a good idea to cover them with bigger sized free-form slabs. For example, in the above picture we see Tennessee fieldstone and Pennsylvania bluestone aptly covering the steps, thus accentuating upon the rustic essence of the main cottage.
6. Garden Artwork
Garden artworks possess the unique ability to improving your landscape's 'avant garde' aesthetics, while also indirectly denominating the traffic points through the garden.
7. Flowing Garden Paths
If you have a house or an office building that follows the hard angles of Modernist style, it is always a good option to construct curvaceous garden paths. The 'flowing' nature of such paths counter the imposing linearity of the structure, thus making the access points more inviting and appealing.
8. Terracotta Garden Paving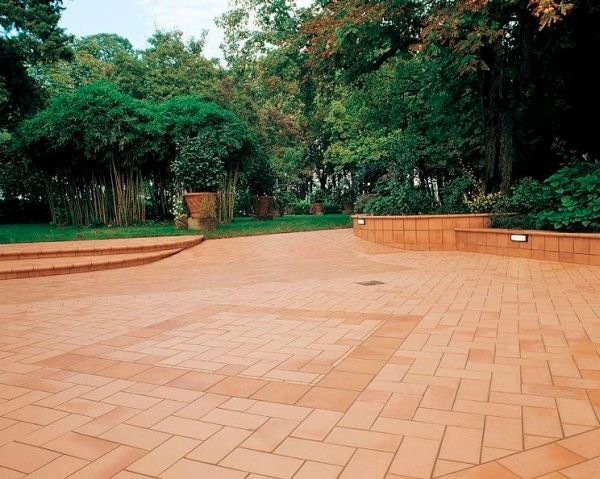 When it comes to coverage of large areas in your back or front yard, terracotta is a good choice. The solidity of the clay material allows the pathways to credibly connect various zones of your house, be it private or semi-private. The terracotta covering also hides and levels up obtrusive undulations along your house's site.
9. Garden Paths over small moats
Taking a cue from Chinese style gardens, many landscape architects are opting for in-compound moats (that sometimes contain marine life). A roughly hewn stone piece over such moats will serve well as the connecting bridge and also as the rustic centerpiece of the landscape. A Goshen stone slab is a perfect accompaniment for many such scenarios of 'home moats'.
10. Re-purposed Brick as Garden Path
A classic garden path for the 'purists' among us, the re-purposed bricks are actually less energy intensive in their application. This is because, we can salvage bricks from some previous construction project, and use them as sturdy materials for the pathway. The rectangular shape of the bricks also allow for various patterns, thus giving you the license to innovate.